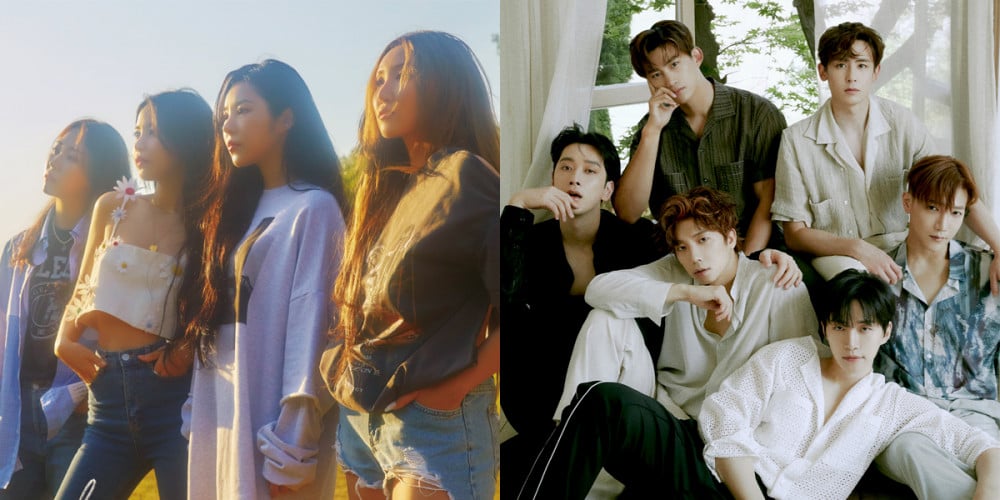 Shortly after veteran group 2PM made a comeback with the release of their 7th full album 'MUST', fans of girl group MAMAMOO have raised angry voices over the title of one of the tracks from 2PM's album.
2PM's 7th full album contains an intro plus 9 tracks. Of those tracks, song #9 "Hold You" was composed and written by member Jun.K, and serves as the official "fan song" of this album.
However, MAMAMOO fans, also known as Moomoos, are complaining that 2PM "stole" the title of MAMAMOO's official "fan song", which is called "I Love Too".
While the English titles of 2PM's "Hold You" and MAMAMOO's "I Love Too" are clearly different, the literal Korean titles of the tracks are the same, "놓지 않을게" or "Never Letting Go". As a result, MAMAMOO fans are claiming that 2PM not only "stole" the title of a fan song belonging to MAMAMOO and Moomoos, but also "stole" a phrase that represents MAMAMOO's "fan slogan".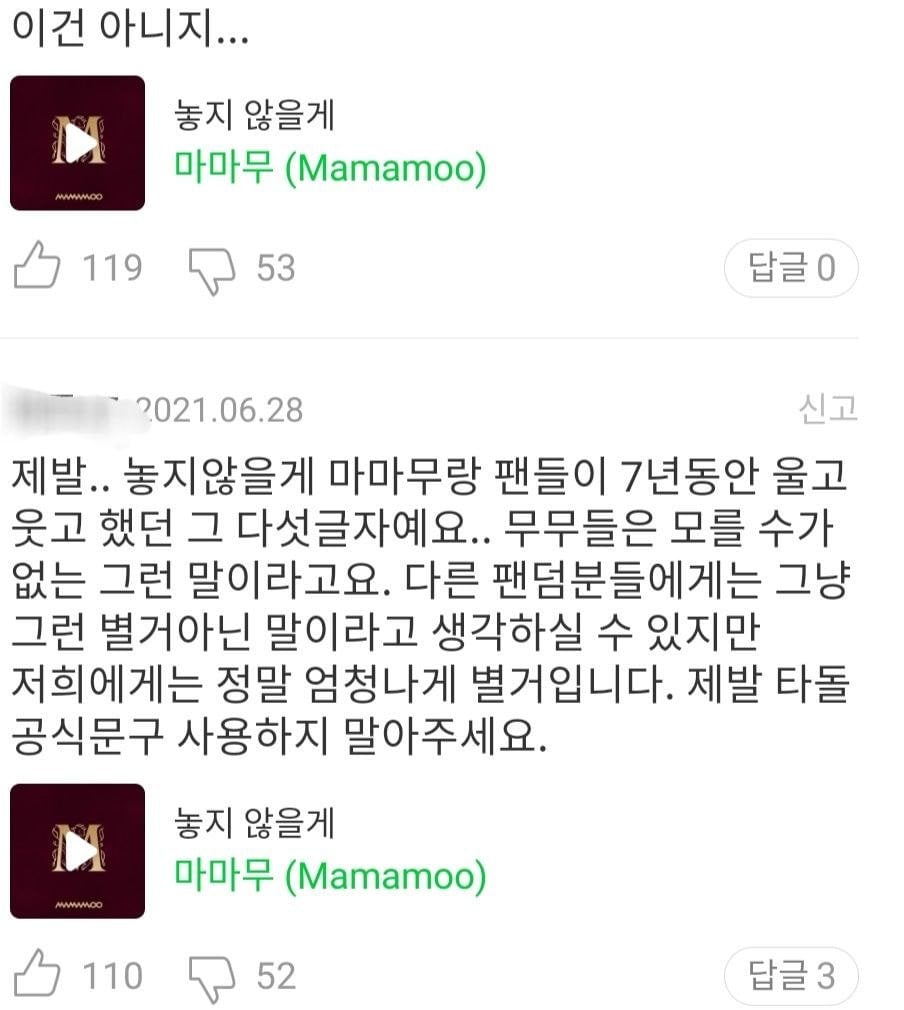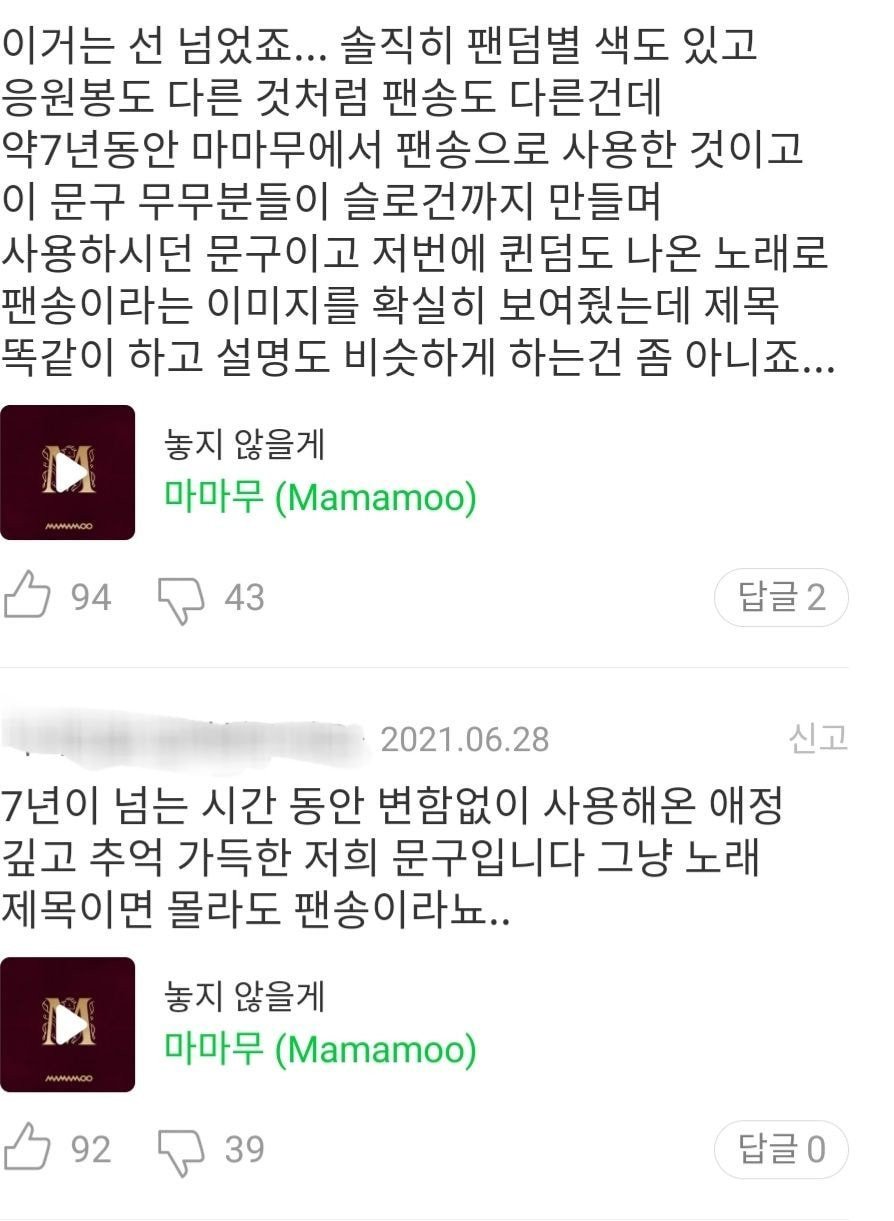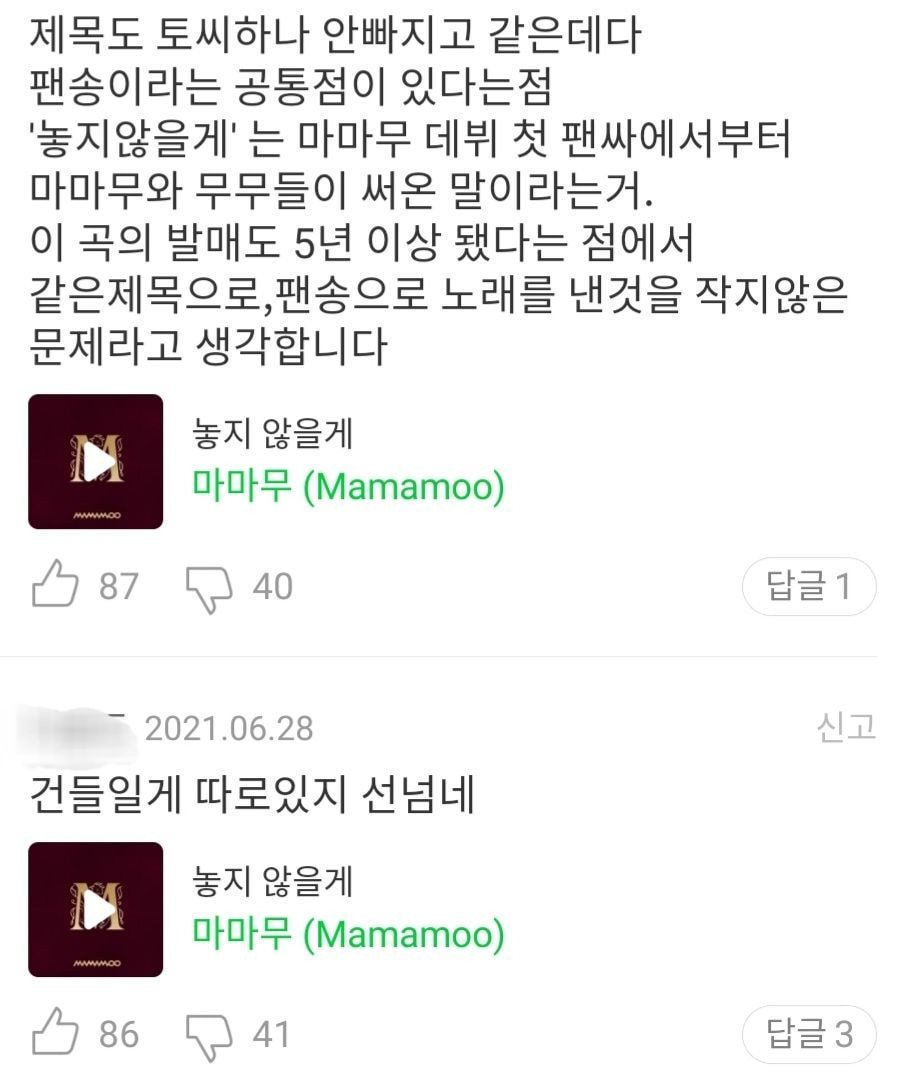 Some fans are leaving comments on Melon stating:
"Please.. Never Letting Go is a phrase that MAMAMOO and fans laughed to and cried to for the past 7 years.. There is no way that any Moomoo would not know this phrase. To all other fandoms, it can seem like such a petty thing, but to us, it is a very particular thing. All other idols, please do not use this prhase."
"This is crossing the line. Honestly, every fandom has a different color, a different lightstick, and a different fan song. For 7 years, this song was MAMAMOO's fan song, and Moomoos even used it as the fanclub's slogan. The members even sang it on 'Queendom' and made it publicly known that it was a special fan song, so to choose the same title for your fan song and have a similar description even... that's just wrong."
"It is a precious and cherished phrase that we have used unchangingly for the past 7 years. If it were the title of any old song, it wouldn't matter as much but to make it your own fan song..."
"Not only is the title exactly the same, but the fact that they are both fan songs. Never Letting Go is a phrase that MAMAMOO and Moomoos have used for 7 years, since MAMAMOO's first ever fan sign event during their debut. This song was also released over 5 years ago. To release a fan song of the same title is no small matter at all."
MAMAMOO fans have also taken to Twitter to trend #놓지않을게_우리꺼잖아, or #NeverLettingGo_Is_Ours!, and to YouTube to leave the same hashtag under 2PM's live performance clip of "Hold You".
What do you think of the issue?