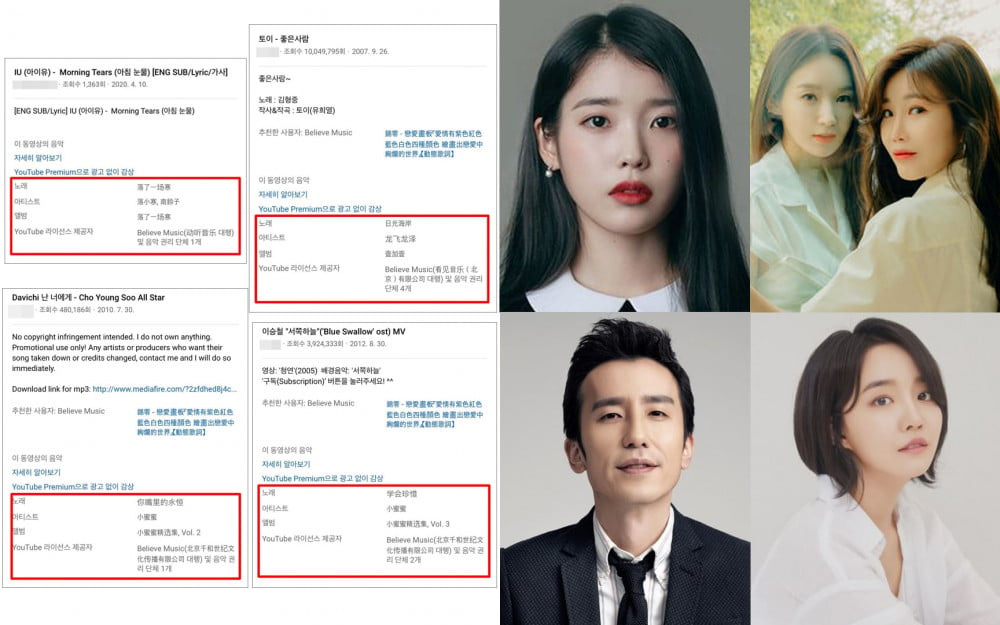 There has been an issue with the copyrights of some of the songs by Korean artists on YouTube.
Recently, Korean netizens have pointed out that the copyright labels on certain YouTube videos have been misrepresented.
YouTube currently operates an automatic copyright management system called Content ID. This is a system that automatically identifies content owned by copyright holders on YouTube. Content ID helps copyright owners claim ownership by automatically finding the original song or original video used in the YouTube clip.
Here is a short video explaining the Content ID system:
However, there have been instances in which Chinese names are listed as the original producers under songs from Korean artists such as IU, Brown Eyes, Lee Seung Chul, Davichi, and more.

Songs such as IU's "Morning Tears," Toy's "Good Person," Davichi's "From me to you," Lee Seung Chul's "Blue Swallow OST," and more have Chinese producers listed as the original copyright owners to these songs.
Therefore, it was found that the Korean artists who are the original owners of the songs are not able to receive proper copyright profits (usually through YouTube ad revenue), and the profit is given to a different person. Some people think that a Chinese company might be gaming YouTube's Content ID system for their own monetary gain.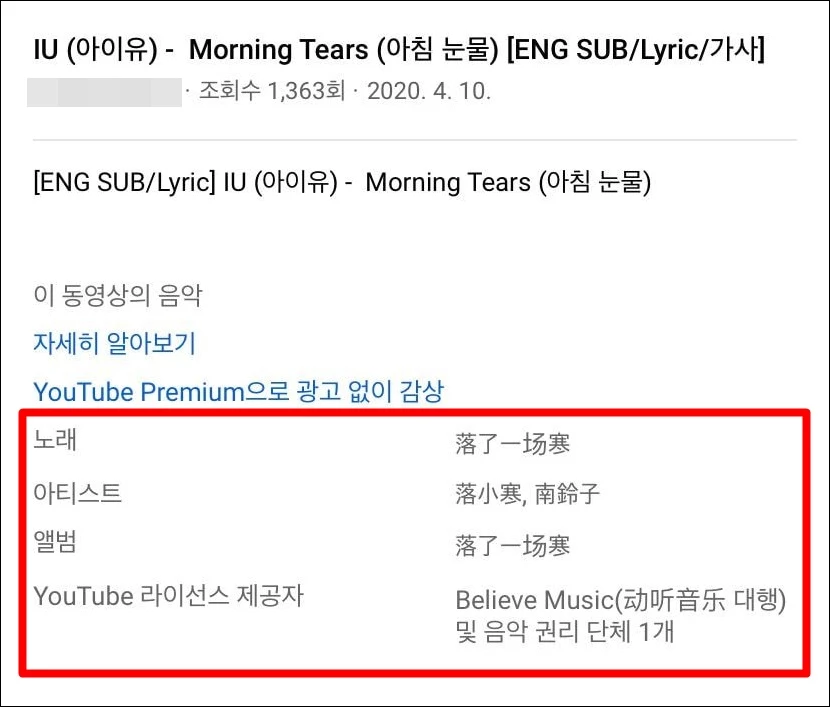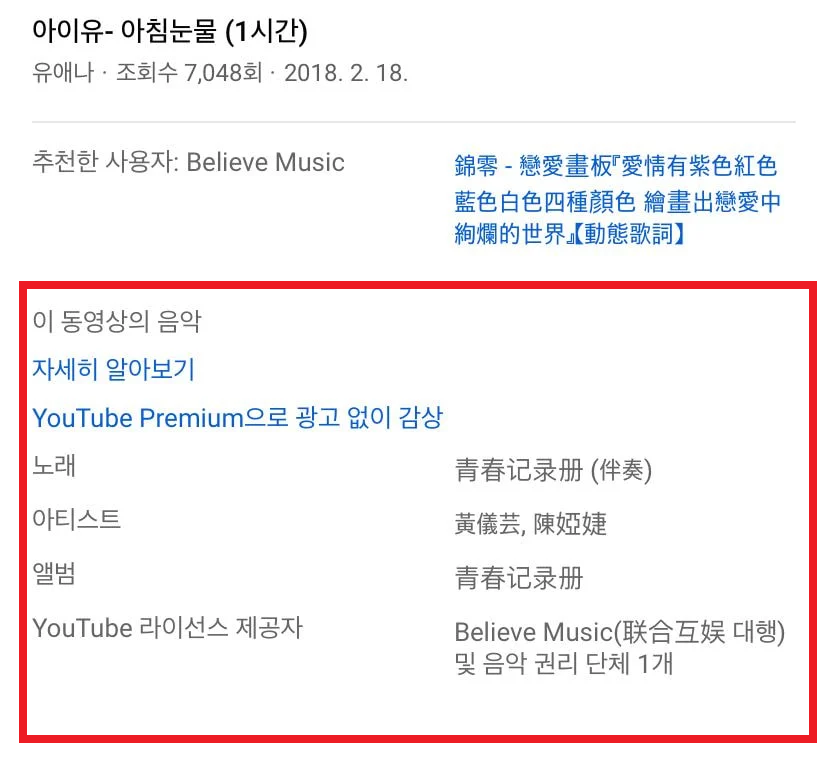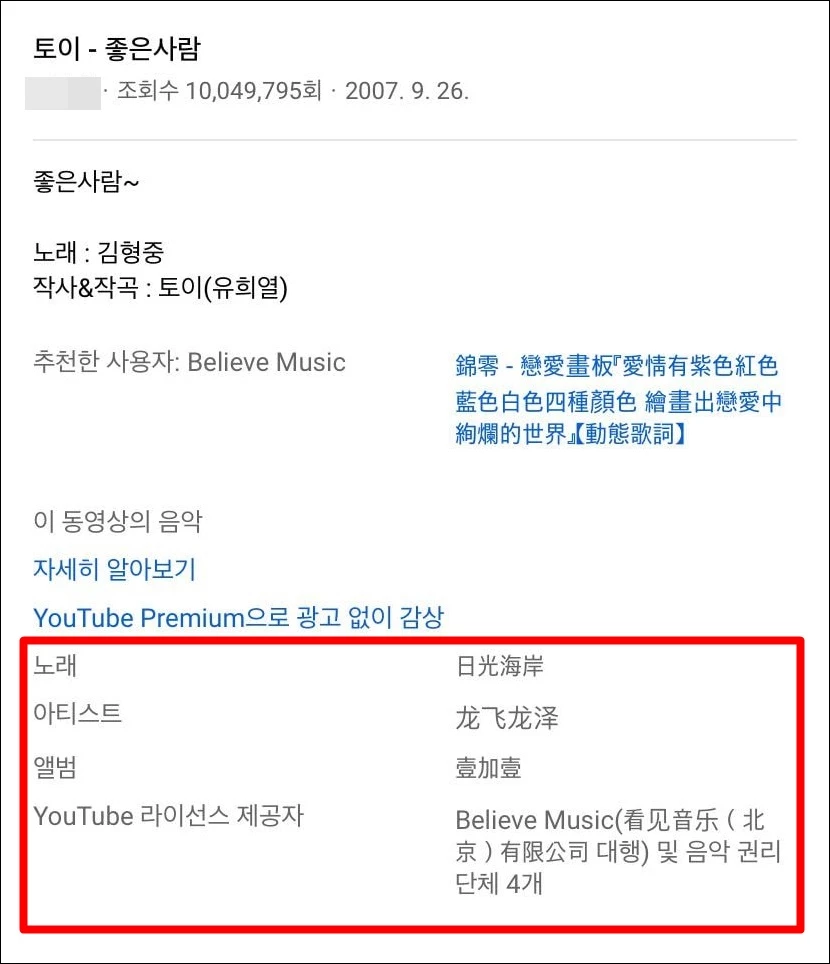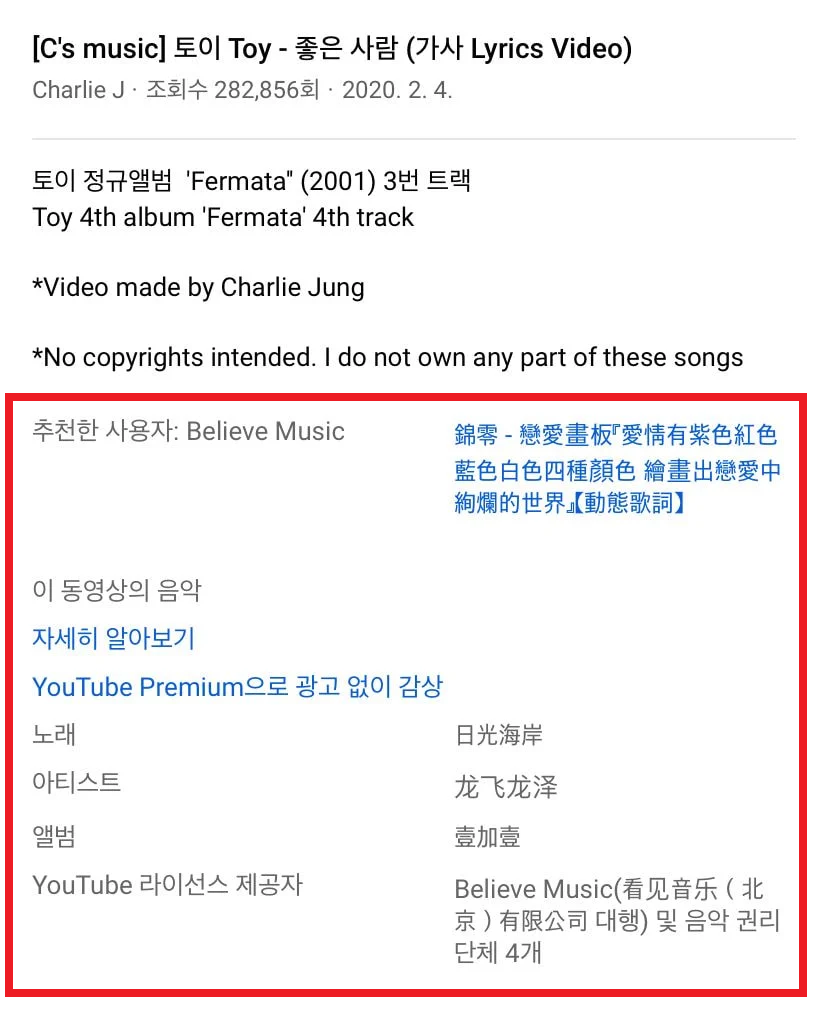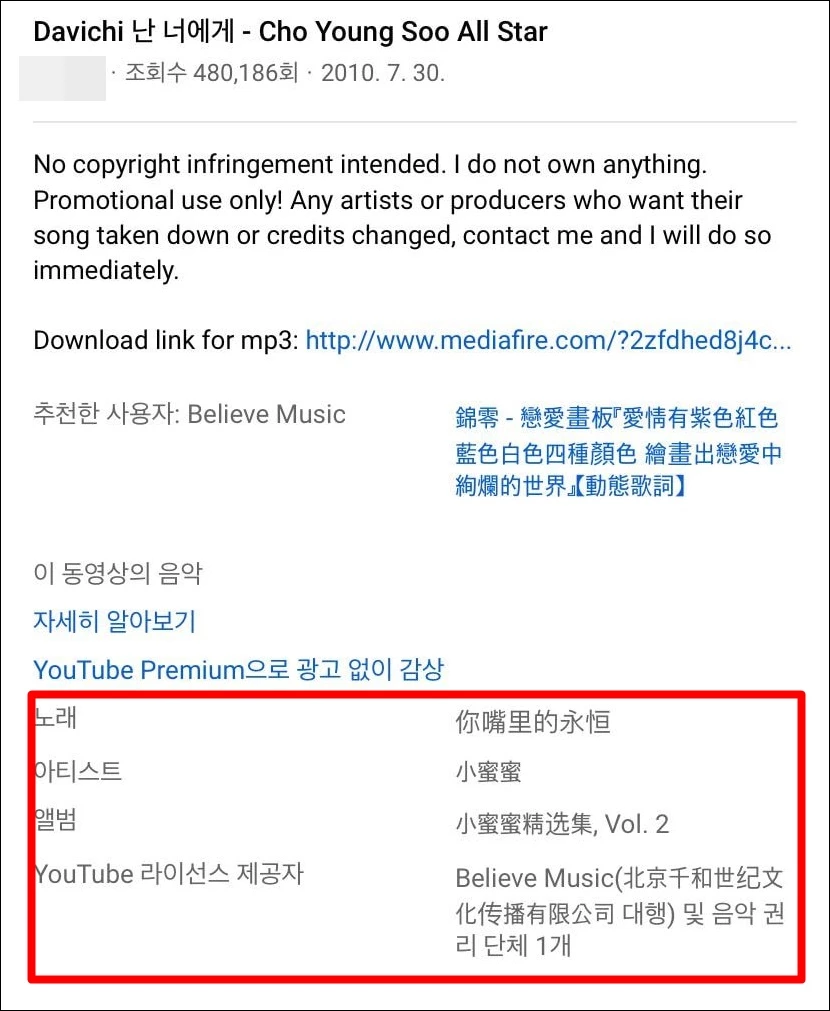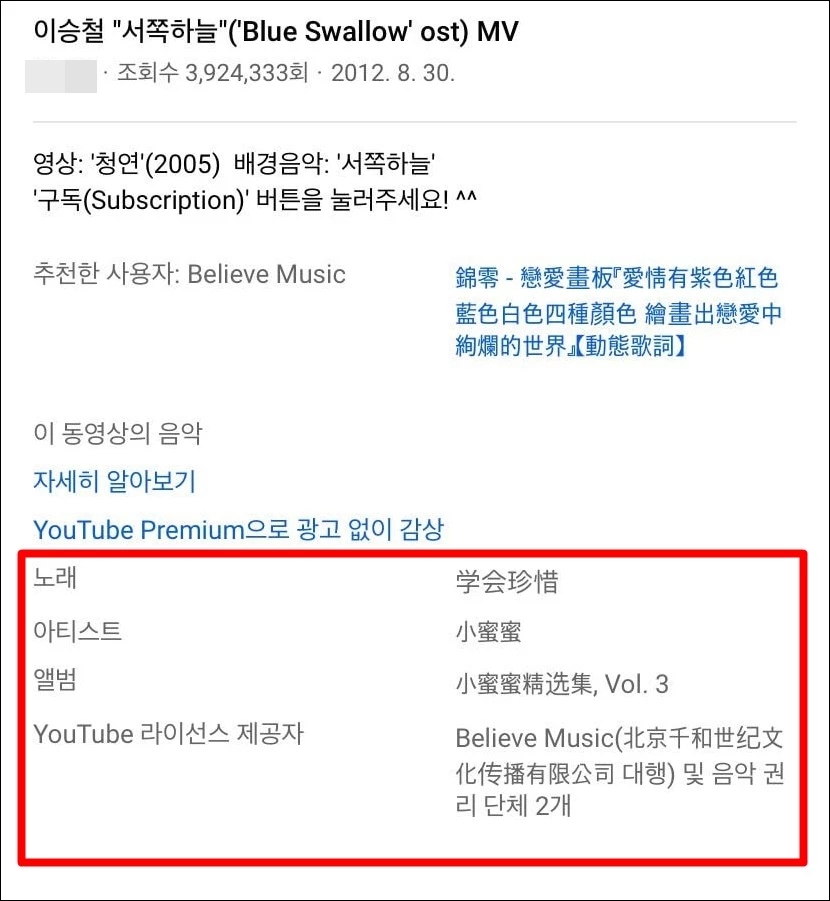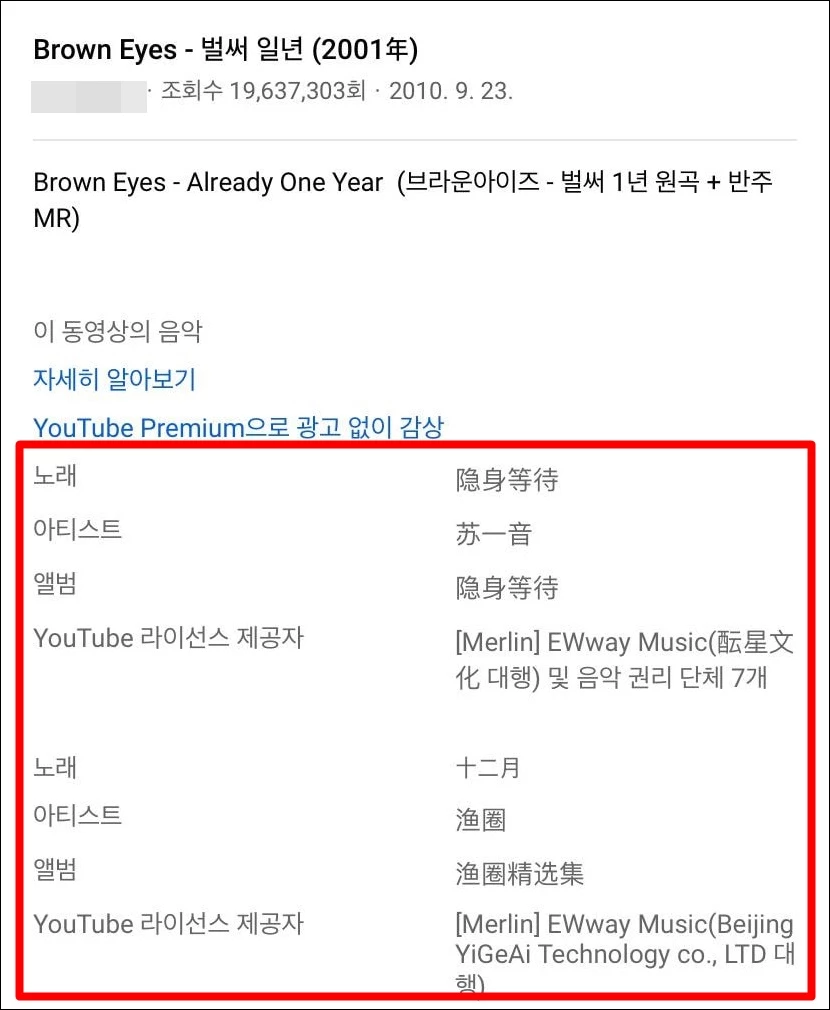 Earlier, Younha also announced that she will be taking action after hearing the news that her song "Waiting" had a different name listed as the original owner.

She wrote on her Instagram, "If the person asked and followed the proper procedure, I would have approved the song to be used. I'm taken aback because they used a method that was beyond my imagination but I'm going to take measures against it."
She also criticized saying that stealing copyright in this manner, "cannot impress others and does not allow that person to earn much money."


Other Korean netizens also commented, "Omg these people are crazy," "We need to correct this right now," "I can't believe they are stealing copyrights now," "Wow, unbelievable," and "this is beyond my imagination too."