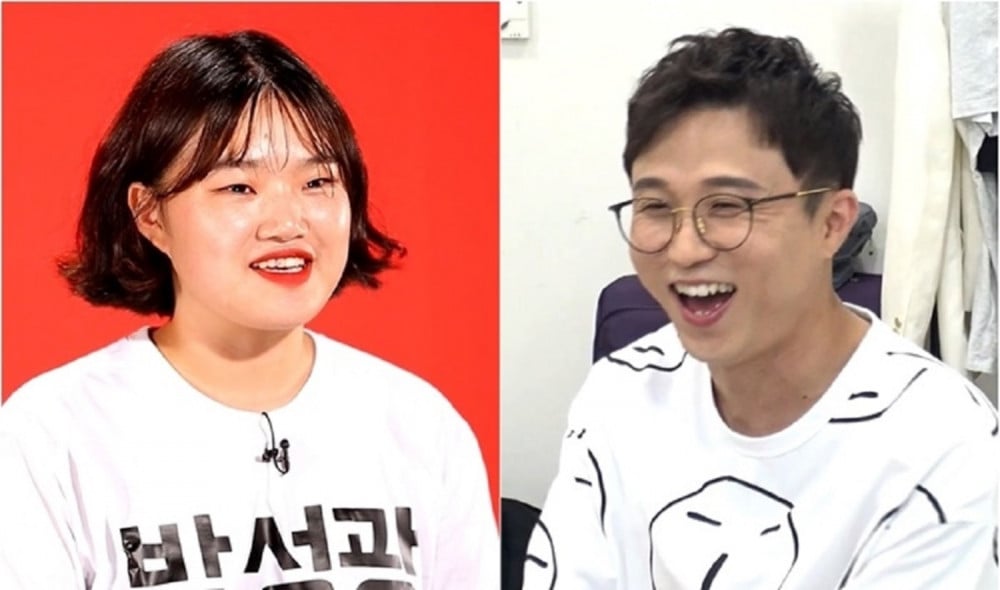 Im Song, the previous manager of Comedian Park Sung Kwang, has updated viewers on her recent living conditions.
On the May 25 broadcast of SBS's show 'Same Bed, Different Dreams 2', Park Sung Kwang and his wife were seen driving down to visit Im Song, who is Park Sung Kwang's previous manager. Im Song's time as a manager had also been filmed in MBC's 'Omniscient Interfering View', a variety show about managers and their celebrities, before her resignation.
When Im Song entered the camera frame, viewers were immediately able to see that she had lost a tremendous amount of weight, compared to when she was last seen on television. She told Park Sung Kwang, "I can't eat a lot these days. It's because I get exhausted when I eat a lot. I think I am not doing that well."
Im Song opened up about how after her resignation from Park Sung Kwang's company, she worked at a film production company. She said, "I chose to move to that company because I wanted to work with a senior who I really like. I was working very hard and spending my days very busily, until covid-19 hit. With one project collapsing after another, the company was finally hit hard financially. I was not paid for a total of six months and I had to ask my mother for help. I felt so bad about it. I eventually wrapped up my work as a manager, and came down here".
Im Song continued by saying, "I set up a café business with some friends, but it has not been doing well. Sometimes, our daily profits would be $0, and we would have a minus balance in our account. Our average profit is only around $1,400.00, so it's difficult to endure".
To this news, Park Sung Kwang decided to do something to help. He started off by gifting Im Song, for her newly opened business, with a money envelope and a cake in the shape of a pig's head (a pig's head is considered 'good luck' in Korea). Then, he took on the role of 'Im Song's manager for a day', and even held a fan sign at her café to attract customers.
Watch Park Sung Kwang and his previous manager Im Song's encounter, below!