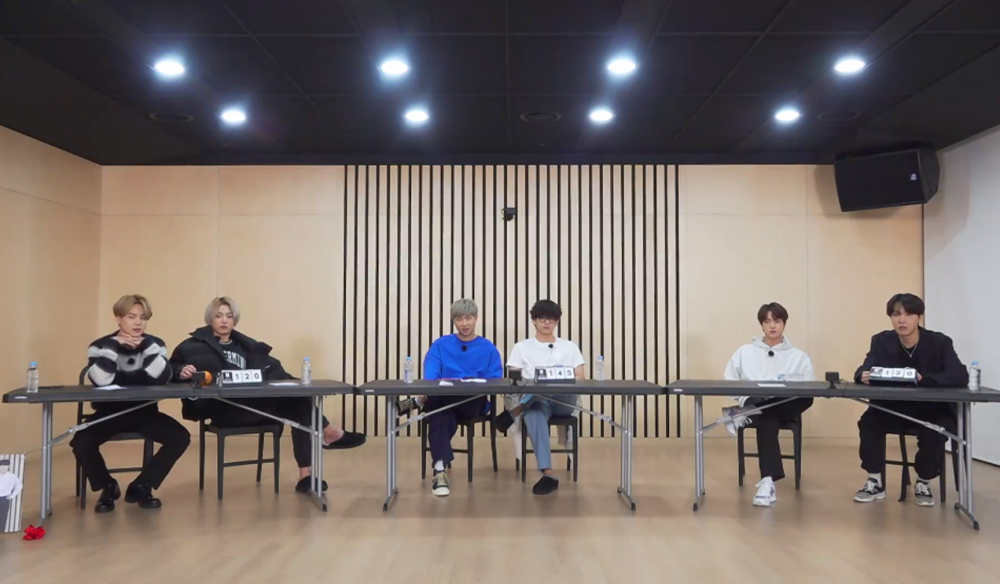 On April 13, the 137th episode of 'Run BTS' aired on V Live as well as Weverse.
On this day, BTS members continued with the 'Variety Quiz Show,' where the members paired up to compete with one another in a quiz game. Each pair has a chance to answer questions worth different points, and the team can turn in their points to obtain various gifts.
Since last week, members were able to use a phone call chance to call their parents about the question that none of the members knew. This week, BTS started the game of guessing the song's title after hearing a short part of a song.
In one instance, a song from the 90s played that no one from BTS knew the title to. The members were familiar with the famous song, but no one was able to guess the right singer or the title. The producers revealed that the artist was Young Turks Club, but BTS still didn't know the title of the song.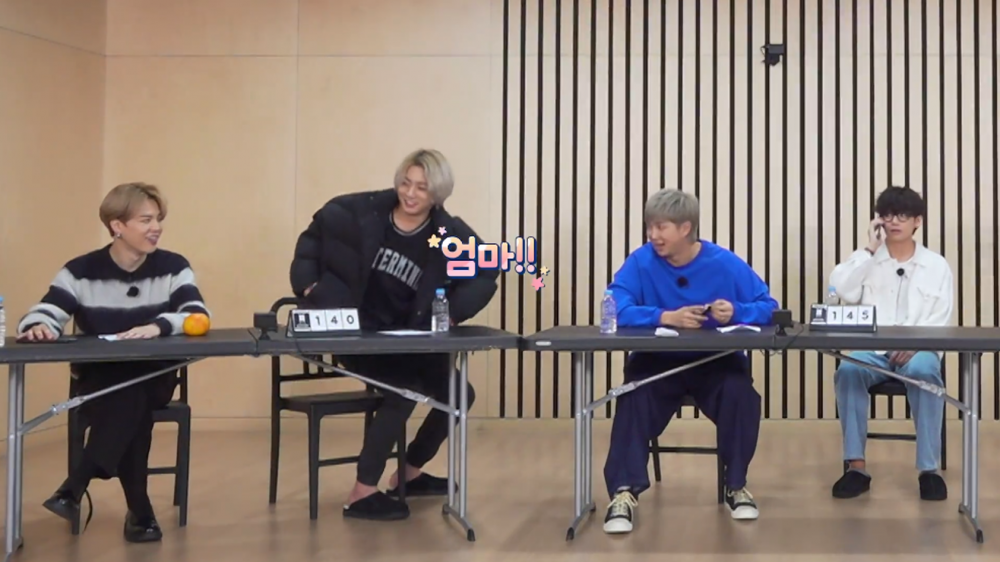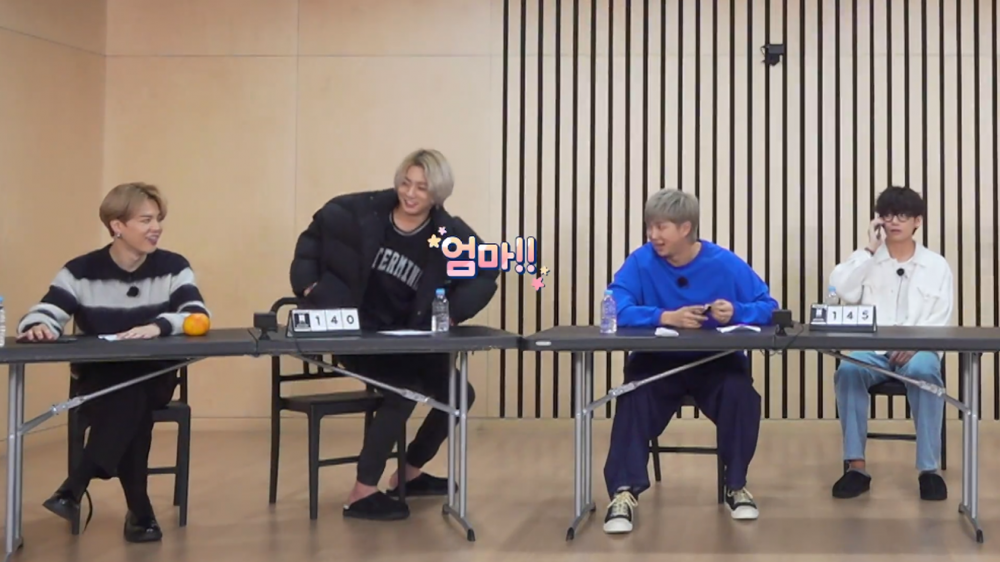 While everyone was busily guessing, V quietly called his mother and asked her to listen to the song. V told his mother, "Mom, I'll turn on a Young Turks Club song. listen to the song and let me know what the title is." However, V's mother replied, "I don't know Young Turks making everyone laugh."
Jungkook also called his mother and asked her the same question. Jungkook's mother recognized the artist to be Young Turks Club but could not guess the title. Just at the moment when BTS was about to give up and ask the producers for the answer, Jungkook's mother yelled over the phone, "Isn't it 'Affection'?"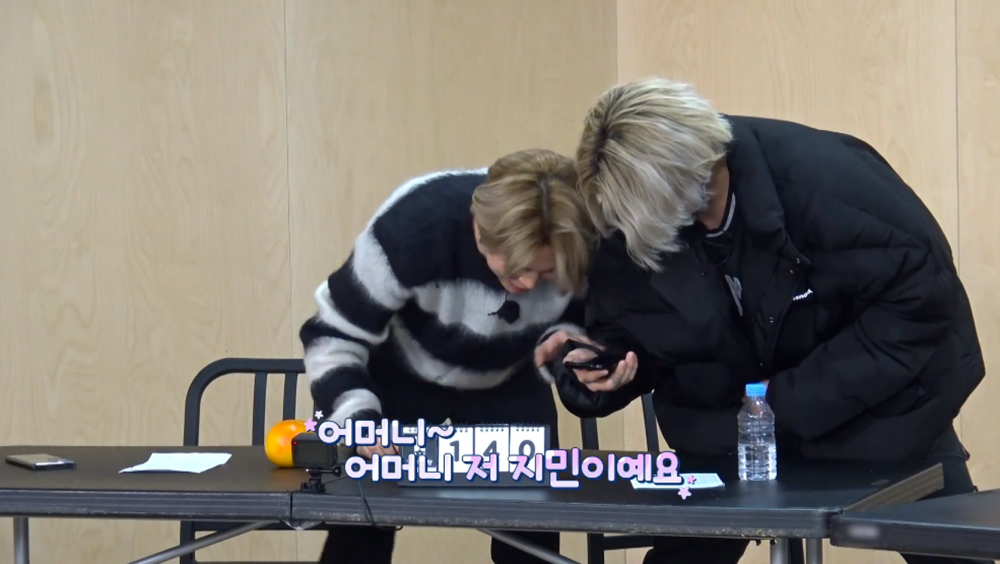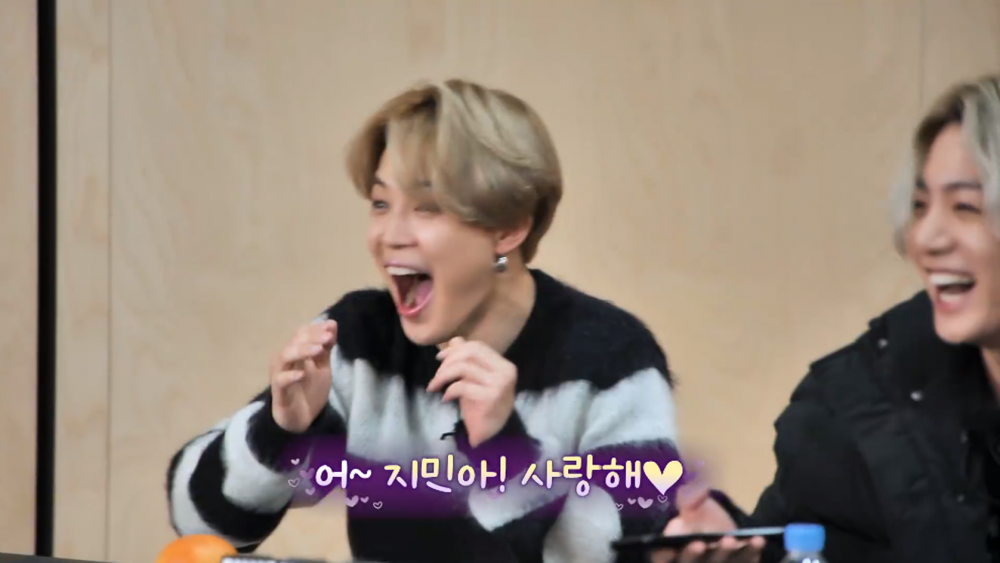 Jungkook's mother had guessed it right and both Jungkook and Jimin shouted in joy. Jimin greeted Jungkook's mother and said, "Hello, mother! This is Jimin." As soon as Jungkook's mother heard Jimin, she yelled out, "Yes~ Jimin; I love you."
After the short interaction between Jungkook's mother and the two members, many netizens gathered in an online community to share with others about this cute interaction. Netizens explained they finally understand where Jungkook gets his cuteness from and shared other instances when Jungkook exuded his adorable charms.

Netizens commented, "Aww, I love Jungkook," "He gets that cute way of speaking from his mom!" "This is so adorable," "I feel so warm inside," "Jungkook's mother is so sweet," "Their dialect is so cute, omg," "How can he be this cute," "His mother seems to be filled with love," "So cute, but I'm shocked they didn't know the song 'Affection.' It's a classic!" and "So cute how she yells out she loves Jimin at the end, lol."