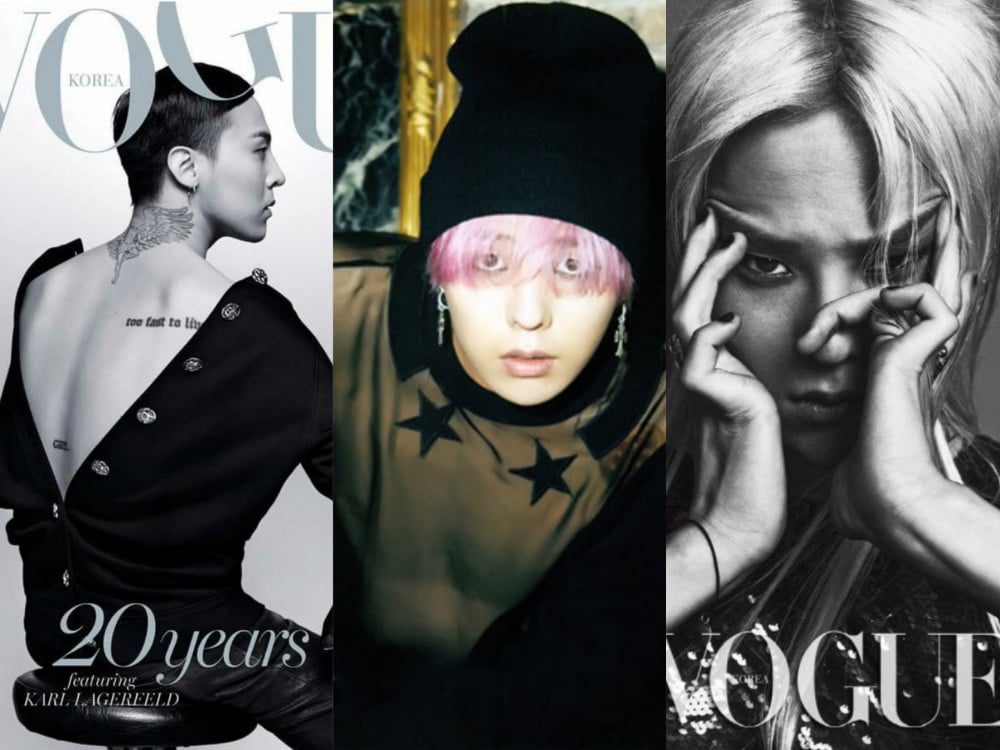 On April 22nd, the American Based site Buzzfeed, shed light on G-Dragon's efforts and impact on South Korea as he's always supported sexual and gender inclusivity and acceptance in his public and private life. In a deeply conservative society still, without anti-discrimination legislation, this stance is courageous.
G-Dragon Walks the Talk
On 20th April, 2020, Dazed Korea's Instagram account released a fascinating video compilation of G-Dragon's now iconic photoshoot for the magazine's 13th anniversary issue. In the credits, Dazed thanked a few venues in Itaewon, Seoul for their cooperation during the project. One of these, the gay bar "Trance", particularly caught the attention of fans.
Itaewon, the bustling higgledy-piggledy streets of which abut G-dragon's sleek penthouse in 91 Hannam, is known as a site of bohemian cosmopolitanism and acceptance in a city and society that is still extremely conservative. South Korea still does not have adequate anti-discrimination legislation that would prevent active discrimination based on sexuality and gender.
Anti-discrimination bills that would legally bar discrimination against LGBTI communities have been hot-potatoed to successive National Assembly sessions since first being tabled in 2007. The latest version was proposed by the minority Justice Party last year with backing from lawmakers from the ruling and major opposition party but has yet to be passed in a political environment dominated by the Covid-19 pandemic.
The pandemic has further exacerbated persecution of vulnerable minorities in the country. Last year, gay bars were scapegoated in an ugly incident where they were blamed for creating infection clusters, with some patrons being threatened with forced 'outing' in the aftermath.
With this fraught background, to see G-Dragon and Dazed celebrating the diversity and acceptance of Itaewon by stationing the superstar's first major editorial shoot since his departure for mandatory military service in 2018 in the back-room of a gay bar and drag performance venue is truly remarkable. But then GD has always been remarkable in his championing of minority and marginalised causes in his public life. Whether it be the inclusivity tattoos on his body, or the imagery and language in his music videos, or his messaging on social media, he has always taken seriously his role as a trend-setter responsible for altering what society finds acceptable.
Thus, to see GD casually pose in the dressing room of a bar that hosts weekend events starring drag queens and choose not to fetishise the space or the phenomenon, but rather to treat it as a normal part of the full life of a modern cosmopolitan city is so refreshing. Just like that, he brought this side of Itaewon nightlife into the mainstream and onto the newsstands.
Hopefully, South Korea will once again follow where G-Dragon has led, and truly embrace equality and inclusivity for everyone.