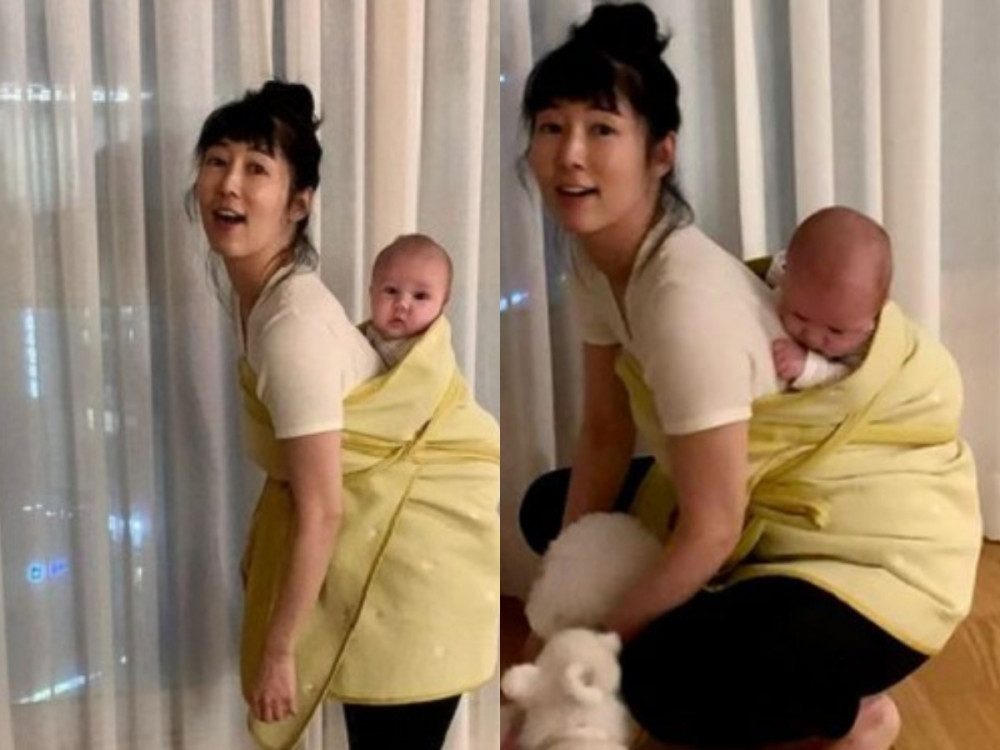 TV personality Sayuri had to evacuate with her baby due to a fire at her apartment complex.
On February 23rd, Sayuri posted on Instagram saying she is grateful to be alive with her baby after escaping apartment fire. According to her post, she wrote, "Today around 9 30 AM, our apartment basement floor caught on fire. The windows of my apartment started to fog up. I immediately hit the emergency bell and asked my nanny we have to leave now. She covered up and held my baby Zen and I grabbed puppies with my two hands and we ran outside."
Sayuri continued, "The alleyway was already filled with smoke and I could smell fire. I decided to take the stairs instead of the elevator because it seemed dangerous. As we got down, the smoke got thicker. But we couldn't still find the exit so I thought my heart would stop due to extreme fear. The most fearful thing was something bad happening to my 3-month-old son. Just the thought of it was enough to tear and break me down. I checked my son as soon as we went outside. He was breathing with his tiny mouth."

While she said she was grateful to be alive with her baby son, she complained about the on-going safety restrictions regarding COVID-19. Sayuri wrote, "I didn't know how big the fire was so I went to a Starbucks across our complex after checking my puppies in at the nearby vet. My son was feeling cold with trembling lips so I just wanted to take him somewhere warm and safe quickly. I was waiting to order two warm drinks but then the employee said we couldn't stay inside without our phone (the Korean government requires people to have a QR code on their phone to track their whereabouts in case of the outbreak) due to COVID-19 restrictions. I explained we just vacated our home in a hurry due to fire but he said he had to follow government guidelines. I wish the store allowed us to write our name and contact in hand just like other stores."
Sayuri added, "I'm not trying to blame the employee. He was just doing his job and I understand it. But as a mother and a human, I plead, please don't make a child leave the store in this cold weather just because he didn't have a phone. That's all I want."