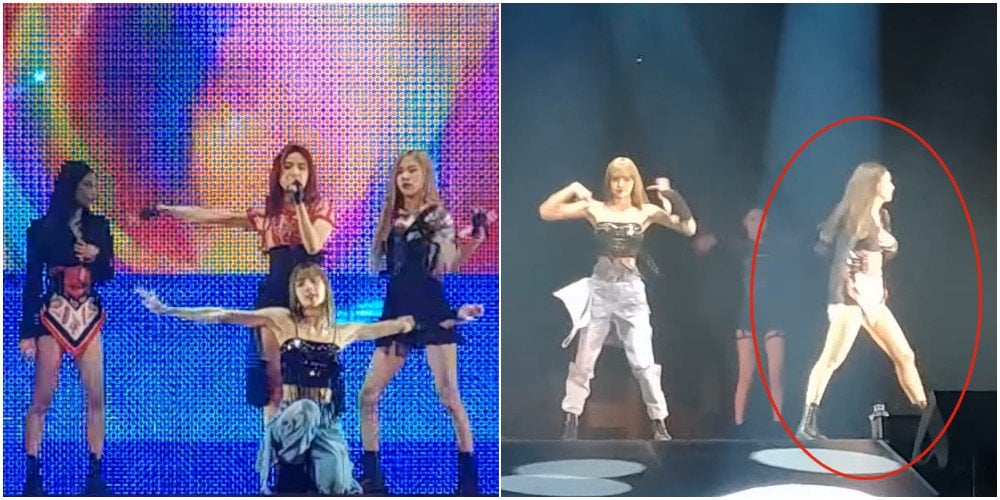 Netizens spotted several problems with BLACKPINK's recent concert.
On April 24, BLACKPINK continued their world tour at Allstate Arena in Illinois. A netizen brought attention to the "Don't Know What To Do" stage and claimed the girls lip-synced the performance because the music was playing with the vocals going but none of the members had their hand mics up in the beginning.
In addition, Jennie experienced a wardrobe malfunction during this stage. She was holding onto her top as if something was loose, and completely stopped dancing at one point.
Ultimately, she walked off the stage. Rose, Jisoo, and Lisa continued to perform as a group of 3. Jennie came back shortly after fixing the issue.
Although a wardrobe malfunction is not Jennie's fault, several netizens believe it would've been more professional if she finished the performance and then excuse herself to get it fixed.
As for the lip-syncing, netizens left comments of criticism, stating, "Wow even lip-syncing at a concert, " "They even lip-synced on a radio," "Sometimes groups have lip-syncing parts but they didn't even have their mics up. I mean, at least show some effort," "I know they can sing well while singing live but why are they performing like that? It makes them look so bad."
You can watch the fan-cam of the controversial performance below.