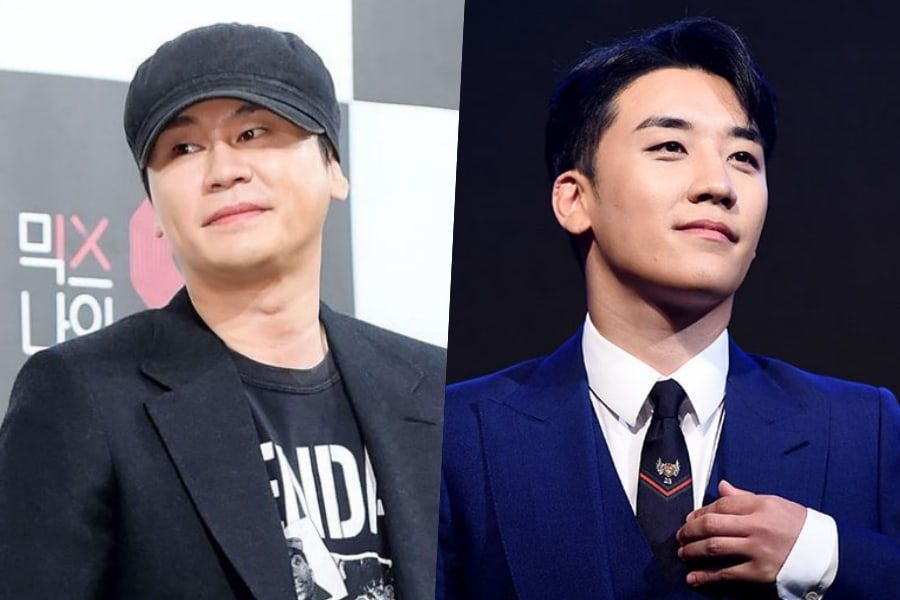 According to a report by the Kpop Herald on the 20th, YG Entertainment has scheduled a shareholders meeting this Friday to decide whether to replace representative producer Yang Hyun Suk and his younger brother and CEO Yang Min Suk. This is due to the snowballing sex bribery and corruption scandal surrounding former Big Bang member Seungri.
YG Entertainment founder and representative producer Yang Hyun Suk holds 16.12% and his brother Yang Min Suk holds 3.31% of the company stock.
The shareholders meeting comes as the company's share price has tumbled almost 30 percent since police investigations started last month over allegations that Seungri had offered prostitution to potential business partners from two years ago. The singer has denied all allegations but announced his retirement from entertainment. YG also terminated its contract with him, issuing a public apology over its lax management of the artist. Having already witnessed a series of shady scandals involving several YG performers, however, fans and the public are calling for leadership changes. Adding to the pressure is fresh allegations of tax evasion against the Yang brothers. They were recently revealed to be the real owners of a Seoul club called Love Signal, which was thought to be owned by Seungri. To make matters worse, according to a report by News1 on the 20th, YG Entertainment is also now currently under special tax investigation by the National Tax Service.

Ahead of the gathering of shareholders this week, keen attention is now being paid to key institutional investors whose votes will decide the fate of one of the nation's largest entertainment agencies.

Investors who are obliged to disclose their stake ownership of more than 5 percent include Global World Music Investment at 9.53 percent, Naver at 8.5 percent, Shanghai Fengying Business Consultant Partnership at 7.54 percent and the National Pension Service with 6.06 percent.