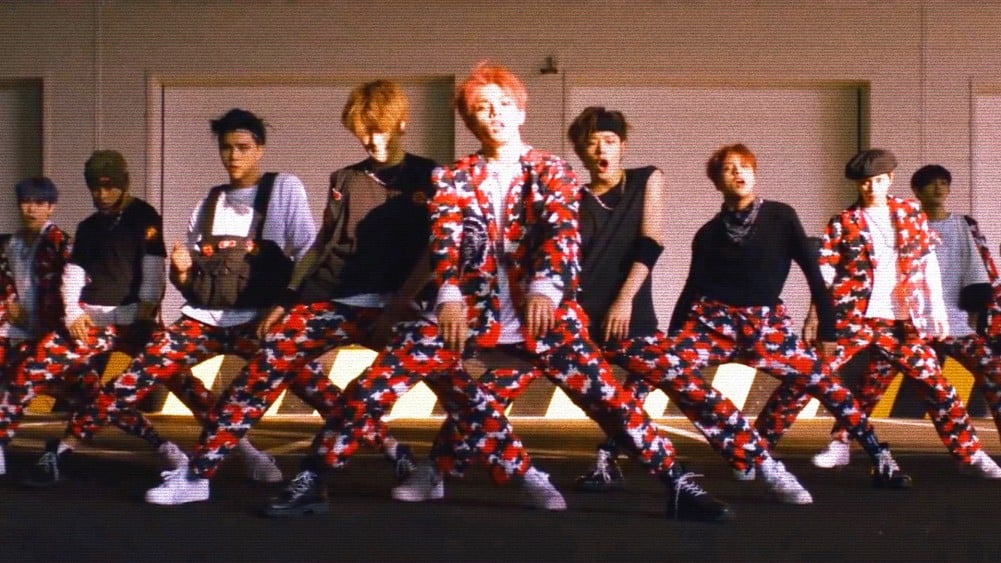 Grueling choreography, long dance practices, and aching limbs are just some of the things that idols have to deal with on a regular basis. They work out to extremes just to show off the best of their ability and showcase extravagant performances for fans. Songs with instrumental breaks often give an opportunity for this and idols use this time to do intensely choreographed dances to wow the audience. Here are 5 of the most high-intensity dance breaks in K-Pop.
5. Fire by BTS
Just looking at the way their limbs are kicking when they're performing this song makes our legs feel like jelly. We can't even imagine the amount of time that it took to get perfectly on sync the way they have. Especially for RM and Jin, who are self-proclaimed struggling dancers.
4. Cherry Bomb by NCT 127
Choreographing in sync on a complicated dance in an idol group of four is one thing, but in a group as large as NCT 127, we can hardly picture it being a walk in the park. The insane curtain drop in the video of "Cherry Bomb" that occurs right as the dance break begins is what makes this entire performance earth-shattering.
3. 4 Walls by f(x)
f(x) shows us that you don't need to be flailing on stage to make an elegant and poised point with your dance ability. For their dance break performance of "4 Walls," they opt for intricate hand choreography instead of ecstatic jumping and it totally pays off!
2. Happiness by Red Velvet
We know what you're thinking - "What? Happiness by Red Velvet doesn't even have a dance break?" Well... you're right! It doesn't! But, it did before and during a special performance during the' 2014 MBC Music Festival.' Red Velvet proves that an intense dance break doesn't always have to be dark! Happiness has a wonderfully energetic and smile-inducing uniqueness surrounding it.
1. View - SHINee
"View" is different dance break for SHINee because Key and Minho really take center stage. This is a perfect example of a high-intensity dance break mixed with some fun energy that really engages a crowd. SHINee's name for themselves in the industry is well-deserved and you can really see the reason for that in this particular dance break.