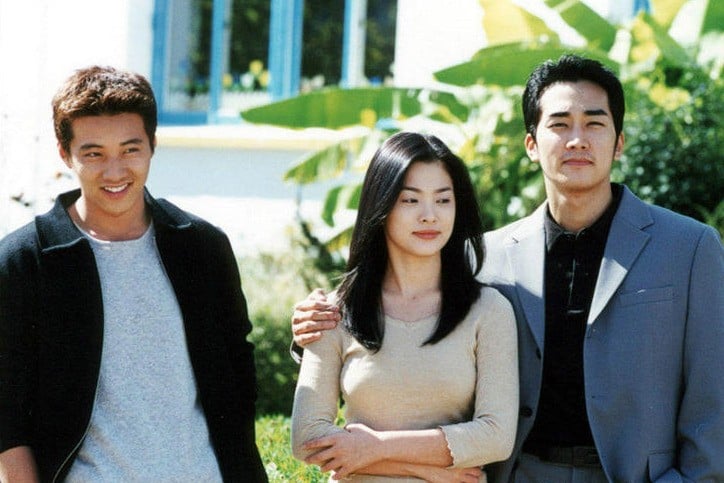 Korean dramas today cannot hold the candle to the feels-inducing classics that were K-dramas back then.
As a fan of Korean dramas since 2007, I've seen my fair share of Korean dramas since my introduction into k-dramas 11 years ago.
With heart-wrenching and comedic scenes as well as unpredictable plot twists - not to mention its fair share of evil chaebol mothers and second lead syndrome, below is a list of my top 5 classic favorites for those new fans venturing into Korean dramas.
1. Winter Sonata
Get ready for your heart to melt like snow in the Spring. 'Winter Sonata' is all about character Joon Sang, the son of a famous musician, moving to the more rural parts of Korea with his mother after his troubled past. He develops a close bond with his new found friends until a dramatic turn of events changes things around. This drama made Bae Yong Joon extremely popular in Japan and he received the honorific title of "Yon-Soma."
2. Full House
This romantic comedy came out in 2004 and become widely recognized rather quickly. It has become quite a classic due to its popularity and compelling storyline. An aspiring script writer named Ji Eun lives in a 'Full House,' a nickname given by her late father who built the house for her. While on vacation, her friends sell her house to a famous celebrity whom she happens to meet and fall into a plethora of hilarious situations with during her time away from home. Not only was it considered to be a pioneer of the romantic comedy style in Korea, it helped further the Hallyu Wave.
3. Autumn in My Heart
Another amazing drama which really furthered Song Hye Gyo's acting career, 'Autumn in My Heart' has one of the most raved about story lines due to the "switched at birth" concept. Yoon Joon Suh accidentally drops name cards into the babies crib at a hospital causing the nurse to place them in the incorrect crib. Fast forward to their teenage years, and some unique circumstances, the parents discover their daughters are not related biological and reunite despite their completely different life styles and upbringings. The show received so much popularity that even tourism sites have been built in its honor in Korea.
4. Stairway to Heaven
Airing in 2003, this old school goodie depicts romance in a refreshing way. Two childhood friends share a bond that forms into true love after sharing the loss of someone dear to them. However, this love doesn't come easy as the leads face a plethora of threats and issues (such as assault and sabotage from an evil stepmother) that create various hectic scenarios. Fun fact -The drama is the second entry in director Lee Jang Soo's 'Heaven Trilogy' alongside dramas 'Beautiful Days' (2001) and 'Tree of Heaven' (2006).
5. Boys over Flowers
Set at a famous high school for the super-wealthy, this is a puppy love story centered on a poor girl and the F4 gang of rich kids headed by the rough and fearless Jun-pyo Koo. Geum Jan-Di (Hye-seon Ku) is a girl from a poor family but has an unrivaled sense of optimism and drive and is by chance admitted to a prestigious private high school. There she meets the infamous group of four astonishingly good looking and rich boys who are known as F4. The group's leader is Koo Jun-Pyo (Min-ho Lee), who is a spoiled heir to world-leading conglomerate Shinhwa. He is joined by mysterious and breathlessly handsome Yun Ji-Hu (Hyeon-jung Kim), So Lee-Jeong (Kim Beom), and Song Woo-Bin (Kim Jun). Their love story moves from Seoul to New Caledonia to Macau.