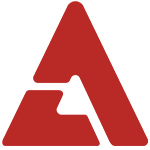 YG Entertainment labelmates 2NE1, Se7en, and Jinusean's Sean recently gathered together to help those in need at the '2013 Severance Love Sharing Concert' on the 7th.

Sean shared on his Twitter, "'2013 Severance Love Sharing Concert' backstage with Se7en & 2NE1. It's small but a big start, 'A small sharing gives big happiness,'" and showed the YG Family sharing that big happiness backstage at the charity concert.

YG Entertainment has been helping those in need with the start of its 'YG WITH' campaign through which a portion of the agency's revenue gets donated to charity organizations as well as for the use of its artist's individual charity projects. The campaign entered into a joint agreement with the Severance Hospital in 2011, and the agency artists have also been spotted visiting the children at the hospital.

In other news, Se7en also opened up about entering the army during the concert.

Check out another photo Sean with Se7en as well as a snapshot he took of 2NE1 performing below!