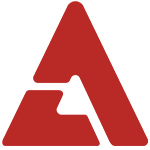 SHINee previewed 6 out of 9 songs from their upcoming album 'Dream Girl'.

On the 14th, the boys held their 'Melon Premiere SHINee Music Spoiler'. The event ran for about 1 hour, and revealed 6 out of the 9 songs. The tracklist was also revealed, which included the songs "Spoiler", "Beautiful", "I Can't Leave", and "Hitchhiking". The boys revealed the song and lyrics for the songs, and even sang "I Can't Leave" live. The 100 music reviewers present also gave a very warm response to the song.

SHINee also revealed the choreography for the title song "Dream Girl". As said before, the title song "Dream Girl" is an acid electro funk song, and is produced by Justin Bieber's producerShin Hyuk and his team Joombas Music Factory. The big point of the dance was their standing mic dance. They got on top of mics, and even twirled them around in sync. The making of music video also showed them jumping on trampolines and using running machines.

The visual art director stated, "The album jacket shows the fantasies of the members. It has the members' own images and the ideal types they look for. Please break your misconceptions and prior judgement you have on SHINee."

SHINee revealed, "It's our first full album that we're releasing in a while, so we worked really hard. Minho and Key worked on the rap, Jonghyun worked on the lyrics, and Taemin worked on the choreography. The members all worked on the vocal parts. We all know each other well, so we were able to complete the best product."

The third album will be split into two versions. The first part will be released physically on the 20th, and will be called 'Chapter 1. Dream Girl - The Misconceptions of You'. In April, the 2nd part will be released, called 'Chapter 2. Dream Girl - The Misconceptions of Me'. The SHINee members said, "From a production stand point, we wanted to express 'Misconceptions of you' in the first chapter and 'Misconception of me' in the second chapter. The two albums have a lot of stories about 'misconceptions'. It's a very SHINee-esque image, please look forward to our future activities."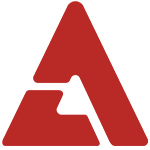 Source: Dispatch