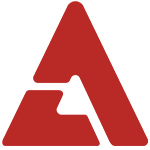 Actress Park Min Young attended her graduation ceremony at Dongguk University on the 15th and shared her moment of accomplishment with fans through a selca.

Park Min Young took to her Twitter on the 15th to share, "You want to see a snapshot like this right? Min Young's graduation! Thank you for congratulating me♥", along with a photo of the actress flashing an adorable smile while dressed in her graduation gown.

A school representative revealed, "Through her activities as an actress, she contributed to the improvement of the school's reputation and thus, received the achievement award."

Netizens commented, "Congrats on your graduation!" and "She is so pretty in her graduation gown."