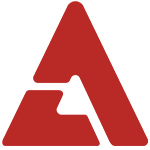 U-KISS recently found themselves welcomed by the exuberant fans of Peru as they held their solo concert in Lima on November 1st.

The group visited Peru for two nights and three days and met with the press and fans there in addition to holding their solo concert at the Estadio Monumental in front of 7,000 screaming fans.

U-KISS became the second Korean artist to hold a solo concert in the nation after JYJ, which comes after their appearance at a rock festival in Colombia back in May.

Their agency commented, "Rather than targeting the South American market short term, we are currently working out promotions in Brazil, Mexico, Chile, Colombia, and more with Peru as the start. We also plan on holding a 5-country South American tour, a first for a Korean artist, in the second half of next year."

With their visit gaining much attention, U-KISS was also mentioned on a segment of BBC world news, which you can check out here.