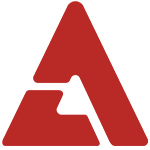 'Jeon Woo Chi' revealed still cuts of UEE and Cha Tae Hyun's first kiss scene!

As mentioned previously, the show will tell the story of Jeon Woo Chi, who lost his father-like mentor as well as his lover because of his friend's betrayal, and unintentionally becomes the hero by defeating the evil forces. The kiss scene is part of the scene where Jeon Woo Chi reminisces about the past.

The scene was filmed on the 12th at the Moonkyung drama set on a cold day. The two leads first came on set dressed head to toe in thick clothing, but had no complaints about the cold even when they had to exchange their winter gear for thin hanbok when they filmed their kiss, which was completed without any awkwardness or NGs.

UEE had been embarrassed before the kiss scene, but Cha Tae Hyun managed to make her laugh and loosen her up by imitating her lines with a comical voice. UEE said, "We've been filming action scenes every day, so I was excited to film a love scene. It was like a refreshing mood change. Cha Tae Hyun oppa helped me a lot so I could focus on the acting, so I was able to happily finish the shooting as if I had really become my character."

The first episode of 'Jeon Woo Chi' will air on November 21st.