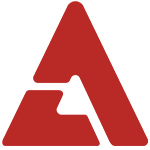 Spring is just around the corner, and we're on the lookout for the latest star fashion trends. This spring, stars are combining 'sexy' and 'classic' by bringing it low... with their hemlines!

Fill your wardrobe with the rising spring essential: the long, A-line spring dress!

Girl's Generation's Yoona, Jessica, Sooyoung, f(x)'s Sulli, Lee Hyori, Kim Min Hee, Gong Hyo-Jin, Lee Na-Young, IU, Park Shin-Hye, and Moon Chae-Won have all already been spotted in this upcoming trend, capturing the scent of spring in A-line silhouettes that hit at or below the knees. Forget the miniskirts, tights, and low-cut tops! These stars prove to ladies everywhere that women can still be sexy and fashionable without revealing too much skin.

What we love about this look is that it's any fashionista's simple (and inexpensive!) seasonal transition, reminiscent of the '60s and tea parties with a modern, hipster vibe. For the busy gal, an A-line dress is quick and clean, perfect for those mornings when you're running out in flip-flops. For the working girl, it's the comfy, day-to-night piece that can be accessorized for the office and dressed down for everyday wear. For the tall girls, accentuate your long legs! For the petite who worry about drowning in longer dresses, no need to worry! A-lines are tapered high at the waist to give the illusion of length. Even Lee Hyori, who's often mocked in variety shows for being 'long-torsoed', pulls off this trend!



Here is our take on this look: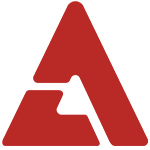 Here is how the celebs pulled it off:
[gallery link="file" columns="4"]
Tell us what you think! Who pulled off this trend the best? Will you be lowering your dress hemlines, or do you think it's a frocky look that belongs in the past?
Image Sources: As marked, Naver: 1 2 3, Nate