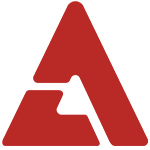 Before the past five years, hip-hop was somewhat of a foreign language to Koreans. The public called it gangster music, dirty music, garbage music, or whatever derogatory adjective people chose to attach to it. But now, a lot of things have changed, thanks to the unending efforts of what I like to call the legends of Korean major hip-hop, such as Tiger JK, Dynamic Duo, Epik High, and even MC Sniper. Back in the days when they were doing their thing, it was difficult and hardly anyone but the die-hards appreciated them. Nowadays, it's challenging because there are so many people working to make it up there with hip-hop, whether it's through hustling in the streets or through the hands of entertainment companies. You hear a taste of hip-hop in almost every Korean hit song, as recent idol groups seem to carry a member or two that knows how--or at least tries--to rap. Notable groups include Big Bang, 2PM, and Sistar19. At the end of the day, which one of these groups actually seem to know how to rap? That's a debate for another day, but it's widely agreed that a very fine line exists between idol groups that know and don't know how to rap. Returning to the main issue, what we'd like to do is give you a taste of real Korean hip-hop: music made by people that actually create it for the love of hip-hop. We'd like to introduce two rising hip-hop artists that you should keep your eye on if you have some interest in this genre. ===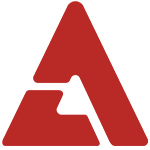 B-Free
is like some of us Americans in the sense that he's from Hawaii. He hasn't been in the hip-hop scene as much as many, but he is becoming recognized very quickly and is rising to the top of the game. Apart from the basic, yet necessarily outstanding qualities that are required for one to qualify as a rapper, B-Free is respected for his inhumane work ethic as he released
FOUR
albums, recently releasing '
How To Make a Mixtape
', within the time frame of a year. Respect, bro. Of his many songs, here's our pick, '
Where You At
': http://www.youtube.com/watch?v=JVc0CkC1fx8 --- On to our next contender, our 1/4 Filipino, 1/4 Spanish, and 1/2 Korean mix, 
Dok2.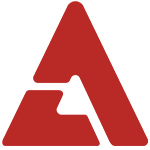 Dok2's been in the game since he was 12, going by a few aliases, including
Gonzo 'the Notorious'
. He's quite the genius of our time, as he is respected as a top producer, composer, and of course, rapper, only at the age of 21. He's also probably familiar to
JayWalkers
as he has collaborated a number of songs with
Jay Park
, including the title song from his latest album,
'Abandoned'
. Apart from Jay Park, Dok2 is a familiar rapper to most Korean hip-hop heads as he has featured for artists such as
Drunken Tiger
,
Epik High
,
Supreme Team
, and many more. He has recently founded "
Illionaire Records
", becoming CEO of his own independent label. Here's a recent song from Dok2, "
It's Gon' Shine":
http://www.youtube.com/watch?v=MMAG3F38W60 Photos: Hi-Lite Records and Illionaire Records