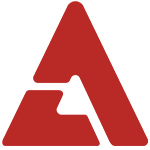 Back in 2009, idol group After School marked their official debut into the music industry with their single, "Ah!", as a five-membered girl group that heavily focused on the image of a Korean "Pussycat Dolls". What's most unique about this group is that they have a admission-graduation system, where members are added or withdrawn in a "natural" manner. After School currently consists of nine members, with original member Yoo So Young being the only member to officially "graduate", while members Nana, Lizzy, Raina, and more recently E-Young, were "admitted" into the group. The group recently came together to answer and clarify certain malignant rumors regarding their admission-graduation concept, as well as those about their supposedly "rebellious" pasts. Check it out below! === Endless rumors about member withdrawals: "It's not a withdrawal, it's called graduating." Ever since leader Kahi underwent promotions for her very first solo mini-album, "Come Back You Bad Person", rumors regarding her "graduation" from the group have been soaring, as many believed that her solo activities marked her first step towards officially "graduating" from After School. Kahi explained, "Sometimes it seems like it's what people want to happen. It's definitely a plan, but nothing's been confirmed, but everyone still keeps talking about it. To be honest, these kinds of rumors do make me a little sad." She continued, "I always get asked when I'm going to graduate. Honestly speaking, I did have thoughts about what I enjoyed doing more (solo or group work) while doing my solo promotions. I think I like it better when I work with a group of people; I can create a perfect picture, all by working in synergy." Members UEE and Jooyeon were also targets of withdrawing rumors due to their roles in dramas "Birdy Buddy" and "Smile, Donghae", respectively. Jooyeon stated, "I don't think there's anything I can do about it, considering we've been using the graduation concept right from the beginning. It's not something that should receive negative attention, but something to be congratulated for. Thinking about it in another light, the fact that we really aren't graduating means that we still have a lot to go."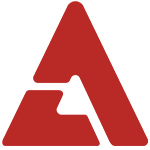 "Do we have to live together to have good friendships?"
Many people seem to believe that it's definite for a group of nine members to have conflict amongst each other, purely because of the large group size. After it was revealed that all nine members don't live in one dorm together, rumors about member disputes began to rise. As of current, members
Jung Ah, Joo Yeon, UEE
, and
E-Young
are living separately from the rest of the group. Jung Ah expressed,
"Since I get sick frequently, my parents constantly take care of me in order to maintain my health. It's not a huge problem, but to be honest, my biggest reason to living with my parents is so that they don't worry about me."
UEE also added, "
My parents moved from Incheon to Seoul last year in October. I'd been living away from my parents for six years ever since my trainee days. When they moved to Seoul, I thought of it as my duty to move back in with them."
For Jooyeon, her reason to moving out was due to her hectic schedules for "
Smile, Donghae"
.
"I have schedules by myself everyday, so I thought it'd be more conformable if I just go around by myself. For cases like me, I've actually been living more at the dorm since I've been both filming for the drama and preparing for the album. I've been living in two houses. (Laughs)"
In contrast to the other three members, newest member E-Young has a slightly different reason for not living with the rest. She explained,
"I'm still living in the trainees' dorm because there's no room left in the group's dorm…"
Nevertheless, E-Young is soon to move in with the others at a later date.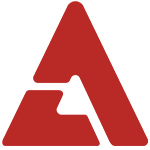 ---
"We were rebellious in the past? And where did we get surgery?"
Past personal histories and records of celebrities are what gossipers love talking about best. Recently, Nana's "rebellious days" garnered great criticism from netizens as past photos of the member were spread across the internet. Moreover, when celebrity past photos get revealed, talk about cosmetic surgery is an absolutely unavoidable topic. Nana explained,
"I never said anything about it because I thought explaining it would be useless."
She felt that saying
"I was never a rebel"
with her own mouth was ridiculous in itself, and thus never ended up confirming it in public. As a consequence, she became a delicious target for all her antis to enjoy. For E-Young's case, she was somewhat bewildered by the comments.
"I'm not saying that I'm pretty, (laughs) but there are some pictures on the internet with my name on it, when it's not even of me. It's funny seeing those kinds of things."
Member
Bekah
added,
"I have a lot of hope for E-Young. It was the same for when Lizzy, Nana, and Raina joined us too, but she's someone who I really felt could add new energy into our group. She's unique and really cheerful. For people like her, you really want to help them show off their personality and full talent. I think we need to look over her so that she doesn't get hindered by unnecessary comments."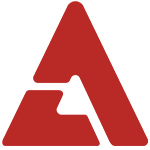 ---
"Boyfriends? Even if we did have one, we wouldn't say it."
When asked whether they would reveal that they have boyfriends if they ever had one, the nine members answered,
"Even if we all get boyfriends, we'd never reveal it publicly."
Lizzy stated,
"Right now, I don't think I could definitely answer what is more important in my life, the love I receive from my fans, or my personal life. That's why I'm more careful about the topic, and it's harder for me to talk about it. Isn't it definite that I don't disappoint them?"
Raina added,
"I don't think it's right to hurt the other members with my own problems. I believe that there is a time for everything - with time, everything can be made to be understood or appreciated. In reality, to be judged objectively takes time."
Source: Economic Daily Star Today via Nate