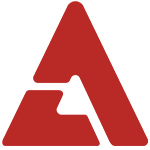 J.Y.J's Jaejoong is earning much attention lately after revealing the meaning behind his self-composed song, "Nine." The trio recently performed three unreleased tracks at their two-day Seoul concert on November 28th and 29th, including "Pierrot," "Nine," and "Leaf." Fans became highly curious due to most of the performed songs being self-composed by the members themselves and dropped a few questions for them on their personal Twitters. The song "Nine" features lyrics stating, "Even when I try to start anew, it isn't easy. I've become someone that can't even hide the memories of our love. Forget the past, all we have to do is protect one another. We know without saying anything. You just have to shout towards yesterday that isn't far away. All you have to do is kneel down. I keep looking for you even without knowing, but I'm stuck in the same spot." Jaejoong clarified the song lyrics via his Twitter by writing:
"By the way.. There are a lot of people curious about the meaning behind 'Nine'... The meaning is literally '9'... It's because of the nine years we've been together since Yoochun joined us. It took me a long time to write the lyrics for 'Nine.' I wondered whether to make it sound poetic and how to express it in a better way. It's the first song we presented at our concert so I wanted to use the line 'I'm telling you right in front of you' and it unraveled from there.. I wanted to arrange a song while thinking of our 'first.' I made the cord out of the melody I first taught Yoochun on the piano. The melody makes me think of music from ten years ago. Yoochun didn't even know that and told me, 'Hyung... this kind of feels nostalgic? hehe.' (Sorry, Yoochun)"
Fans commented, "
Has it already been nine years?
,"  and "
Just listening to it makes my heart flutter
." Source: Star News via Nate