Ever since DJ Mo Twister posted an incendiary tweet about U-Kiss that spread all over the kpopverse, the DJ has undoubtedly been antagonized and been criticized as a close-minded, discriminated and even racist figure. Although he made it pretty clear that he didn't plan on apologizing, the Filipino DJ wrote a response to the whole situation on his blog today. It's been pretty clear how fans of U-Kiss feel about the controversy, so it's only fair to hear DJ Mo Twister's side, right? Here's the full post straight from his website:
I was debating on whether I'd address this or not. I've received a few thousand messages on my personal Twitter regarding comments I made about k-pop group UKISS when I saw them perform on Party Pilipinas (GMA-7) last Sunday. What I said exactly was this: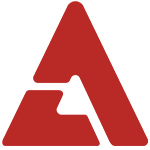 Since I posted these comments, I have received thousands of demands for a public apology and equally large amounts of death threats. Yeah, right. Like what the fuck are you 12 year olds going to do? Listen kids, what I wrote was my opinion meant to critique their fashion sense. I felt it's in the same line as how critics dissect the Best and Worst Dressed at awards night. Look at their photo and be realistic, I am not off on my assessment--those dudes dress and look like chicks. If you find that offensive, why? Actually, your visceral reaction to my comment may even be interpreted as homophobic. So many people have messaged me saying that Korea doesn't have an established gay culture so saying a male looks like a female is unbelievably offensive. My reply: "I don't give a fuck". That is your problem. If you think being called feminine is an insult, you have other issues you need to deal with. This is not directly related to what has happened but let me be clear about my stance on homosexuality since it may be an issue here in case some of you don't understand my point. I would support any movement to legalize gay marriage and to give EVERYONE the same legal rights, as sexual orientation should not have any bearing with rights you have as a citizen of any nation. I have countless gay friends and relatives, I likely work with more homosexuals than I do with heterosexuals, my problem with some of you UKISS fans is that you take my comment and throw it back at me saying that "calling them homosexual look-a-likes" is the worst possible insult anyone can give them. That's where you are wrong and perhaps even more politically incorrect than I am.

Well, since last Sunday, I have been subject of numerous kpop fan sites and I even have a Facebook pagedemanding for me to apologize--that page has 5,000+ members, awesome. Actually, I would have apologized if it weren't for these hypocritical fans that accuse me of doing something wrong, demand me to say sorry, then threaten to kill me if I don't do it. Fuck off you parasites. That is a sure way to NOT get what you are requesting for. Instead, I'll now just sit here, enjoy the trouble all this ruckus has caused, and laugh at more photos of these UKISS babes. Come on, look at these photos. If me and my guy friend piled on some makeup, took a picture and I had my fingers on his lips, I'd get teased for looking like a buffoon. They look like they're blowing each other in private after the photo shoot. But again, there's nothing wrong with that. It's an expression of love. And don't get me started on this teddy bear photo (below).
The post has already received over seven hundred comments from angry U-Kiss fans, Mo defenders and people in between. "
I am actually a fan of UKISS and actually I wasn't at all offended by any of your tweets
," one commenter said. "
Yes it is your opinion. I respect that. When I saw that most of the UKISS fans reacted to this I was like "What the? LOL" I couldn't even understand why.
" Another person replied, "
I don't mind your opinion regarding their clothing and etc. However, the way you had said things were offensive and degrading way (as it seemed that you were implying it in a negative way). You could have expressed your opinion in a much more respectful way.
" So do you think DJ Mo Twister had a right to post his own opinion, or was his comment still too far out of line?