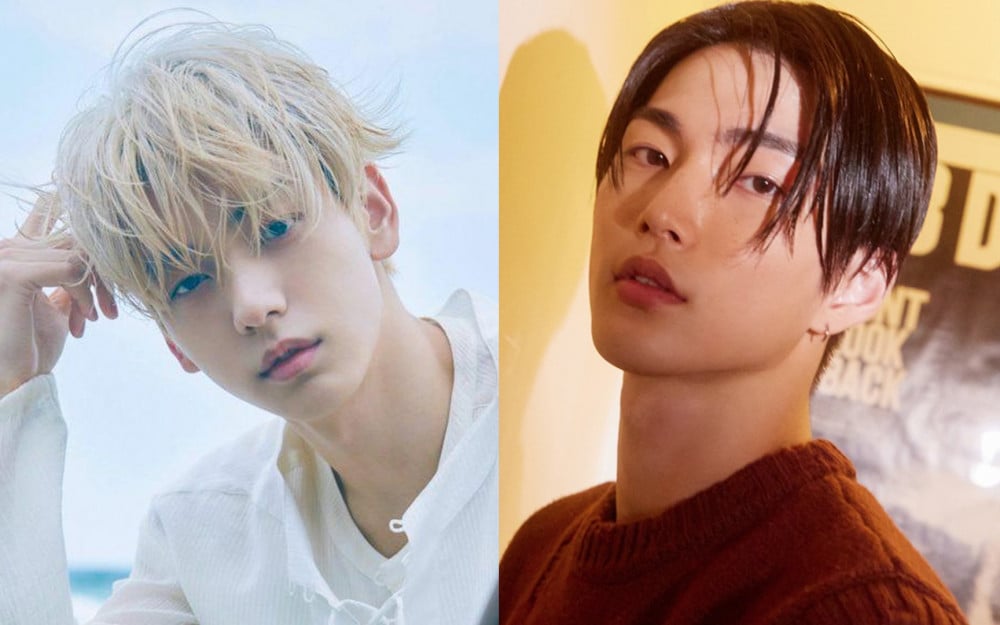 On November 16, RIIZE's Seunghan and TXT's Soobin were under fire, particularly, from international fans, after they were allegedly making fun of LE SSERAFIM's Hong Eunchae during an Instagram live on their private accounts.
The issue arose when a website mistranslated a leaked live stream, that had caught the attention of Korean netizens in the popular Korean online community website TheQoo.
Another website wrote:

"Is Hong Eunchae close with Hong Seunghan?
But Seunghan, who are you to bash someone like that?" (Tweet caption)

Seunghan:
- But isn't this a fact? It's a fact
- She can't dance, can't sing and can't rap
- She's all excited just because she got to MC for Mubank, our Eunchae is there (on the show)

Soobin:
- There's something I want to give
middle finger

The person in the live broadcast with him is Soobin"
But the correct translation of the tweet caption and what Seunghan said is:
"Is Hong Eunchae close with Hong Seunghan?
"So who is Mr. Seunghan diligently badmouthing like that?" (Tweet caption)

Seunghan's audio:
"It was done with NewJeans. It's a fact. Fact. He's not good at dancing. He's not good at singing. He's not good at rapping. He's all excited after getting that one MC for Mu-Bank (Music Bank) and he's meeting my Eunchae."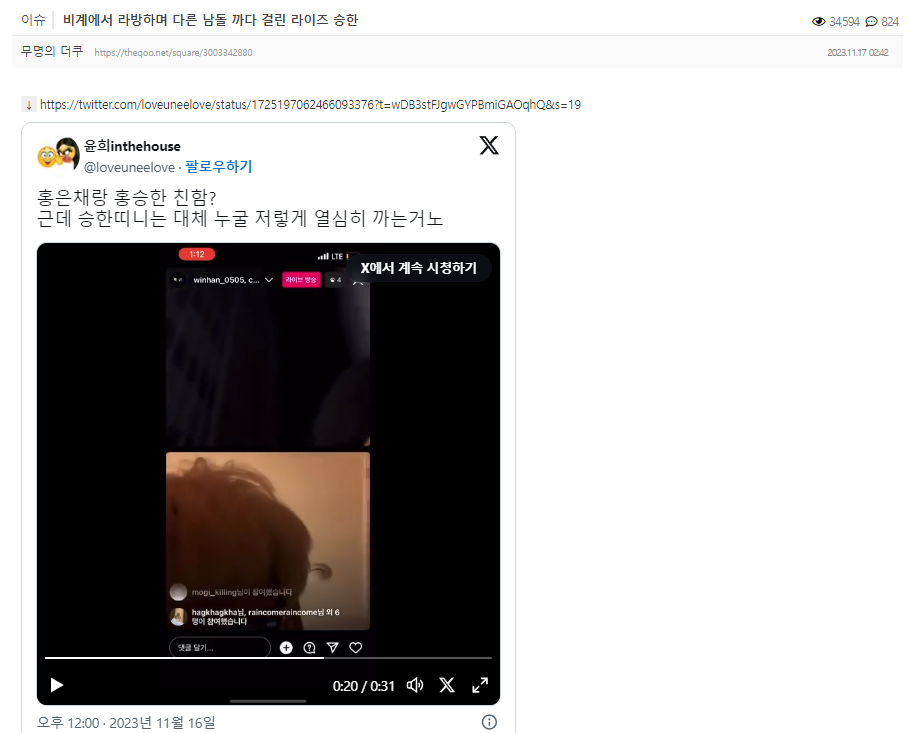 This video initially caught the attention of Korean netizens when it was posted on Theqoo with the title "RIIZE's Seunghan got caught badmouthing another male idol during a live streaming on a private account," then shared on another Daum cafe.
Korean netizens were displeased with Seunghan badmouthing another idol while doing a live stream on a private account, all the while mentioning a female idol as if he was personally close to her. Korean netizens have become concerned that Eunchae might become associated with a negative image because of this.

Meanwhile, international fans experienced confusion due to a mistranslation on another website, which incorrectly suggested that Seunghan was speaking negatively about Eunchae, which is untrue.

Korean netizens commented, "Meeting my Eunchae...??" "It sounds like he's saying Soobin wasn't able to do something well so Eunchae got in trouble? I don't think they know. They're probably checking now also the person who recorded this and leaked this might be different," "What's going on..?" "I just don't like the conversation and actions of those two in the video; Because they're just typical guys in their 20s lol," "Common 20-something guys thinking they're close because they exchange sarcastic remarks while name dropping girls... their image is definitely ruined lol," "Why won't they just talk amongst themselves and hang out like real guys. Why are they saying things like 'Meeting my Eunchae' and possibly causing damage on Eunchae? What are they doing?" "This is just bad for Eunchae," "Why is he mentioning her saying 'My Eunchae?" and "Wow, Soobin??"