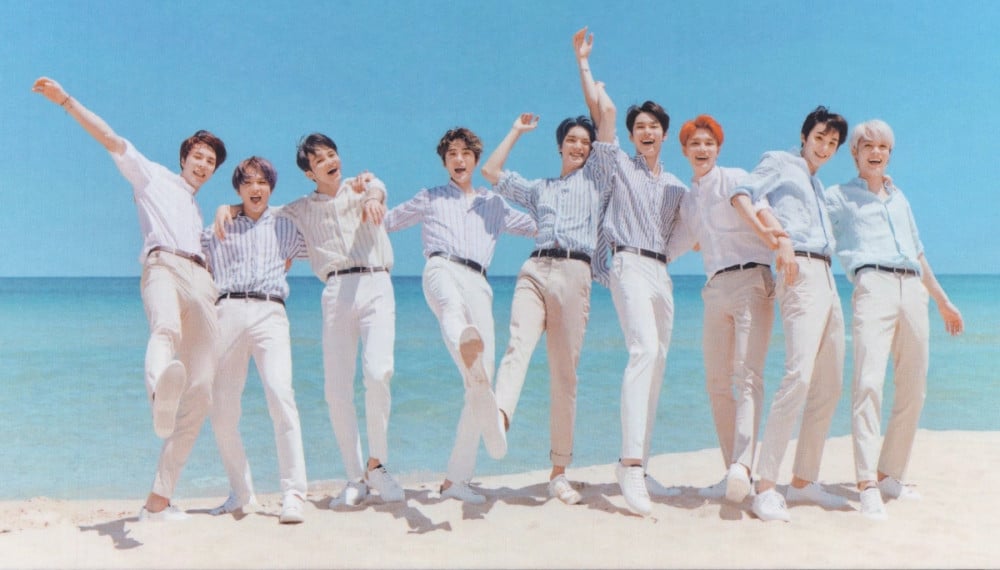 On November 21 KST, Nature Republic released an official statement of apology after they were accused of publicly mocking NCT 127, who are currently their CF models.

Nature Republic wrote the following in their apology statement:

"We apologize for causing inconvenience to NCT 127 fans due to our inappropriate word choices and expressions in our recent tweets.
We humbly accept all your opinions, and [from now on] we will show a more careful and responsible attitude when writing Twitter posts."
In a previous, now-deleted Tweet, Nature Republic had announced that the winner of their 'Our 7's Polaroid Event' will be revealed earlier than planned due to the number of applicants unexpectedly barely reaching 1,000. Their controversial post read:

"The 'Our7'sPolaroid event' lucky winner, will be announced today!!!
The polaroid event that ended yesterday.
We thought that a few tens of thousands of people would be applying,
so we originally were going to announce the winners in mid-December.
But ultimately, we couldn't even get 1,000 applicants so 😅
Because we will be announcing the winner today, Please look forward to it."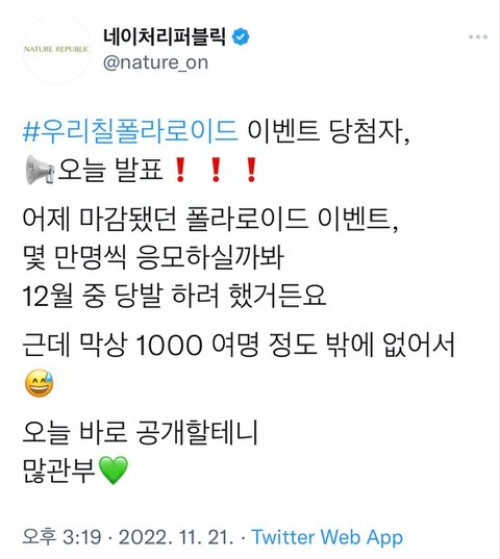 Netizens commented:
"I didn't even know they were holding the event...? After their comment, there's probably even more people who don't want to participate [in the event]."
"Just how much did they pay to their CF models that they are behaving like this?"
"Even their apology is not sincere."
"Loll. Why are they like this?"
"Fire that worker, ugh."
"Who even buys cosmetics from Nature Republic? If not for their idol models, they won't be able to sell anything."
"So rude. This is insane. Even as a person who is not a fan, I'm so angry."
"How can they just embarrass [NCT 127] like this? TTT They're too much."
"Their way of speech is definitely mocking them."
"This is hilarious."