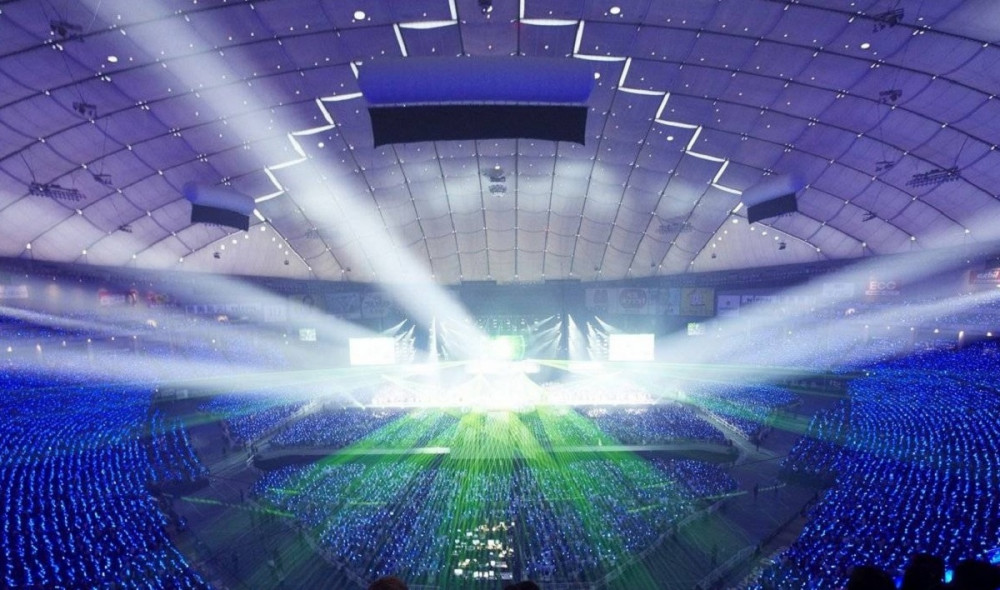 Netizens discussed the 'road' to fans supporting a 'problematic' idol in K-Pop.
On an online community forum, a netizen warned others about the different stages that one might go through when supporting a 'problematic' member.
The netizen described the stages as the following:
"(Beginning) I am going to stop supporting. T_ T But is the human heart that easy to control? T_T
(Development) (Starts digging through community sites and watches footage from the past) *sigh* Things were really great back then, why did you do it, you fool T___T
(Crisis) It's true that they did something wrong but I don't think I can let go because I can't stand all the hate outside from this world. Let's just stay together T_T
(Peak) But what did we do that is that wrong? We're not shielding the person T_T
(Ending) I don't care, I'm just gonna do what my heart tells. I'm not causing any secondary harm nor am I shielding them, so what's the problem? I'm just gonna keep being a fan."
Regarding this issue, the netizen warned other fans that this kind of a dilemma can happen to any fan at any point in their K-Pop lives. They also suggested that whenever an issue suddenly occurs, such as the idol making headlines for a scandal, a 'wrongdoing', a pre-debut past, or being embroiled in social, cultural, or political problems due to their words or action, it is best to "turn to a different hobby," at least temporarily.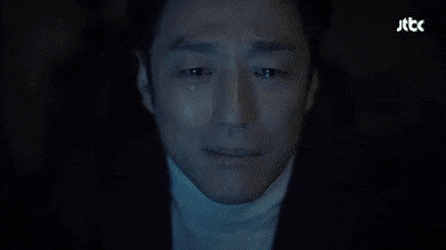 The netizen wrote, "You should stop using the community sites for a while and just game, read webtoon or web novels or find some other hobby. That's helpful. When you keep looking up new stuff with the other fans, then it is possible that you start becoming lonely and remain as the minority. I just wish everyone a happy K-Pop life."
They also shared a Tweet that reads: "Your heart feels really empty, y'all. I earnestly advise you all that you should keep at least one other hobby other than being a K-Pop fan. This is merely an emergency route. Like keeping a fire extinguisher at home. You have to be prepared. If not, you will all die when there's suddenly a fire and all hell breaks loose."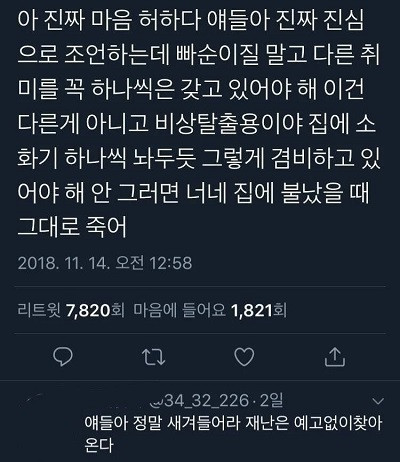 As much as K-Pop fandoms can be fun, netizens in the comments also agreed that it can be very stressful to keep up with all the news, especially when your bias gets involved in a negative issue.
Some reactions read:
"Hm yeah I've been to the 'Development' phase myself"
"I understand the fans who need a lot of time to process their feelings"
"This is science!'
"I understand everyone who can't leave their biases except for cases involving sexual harassment or assault"
"This is the story of my life"
"For me, it's hard to stan someone who's been embroiled in problematic issues..."
"Yes, there were periods I left the K-Pop world entirely due to issues like these"
"I found many other hobbies by exiting the fandom"
"You have to leave the 'Solitary' room on Kakao, too"
"The pre-debut issues are trickier but yeah"
What are your thoughts?