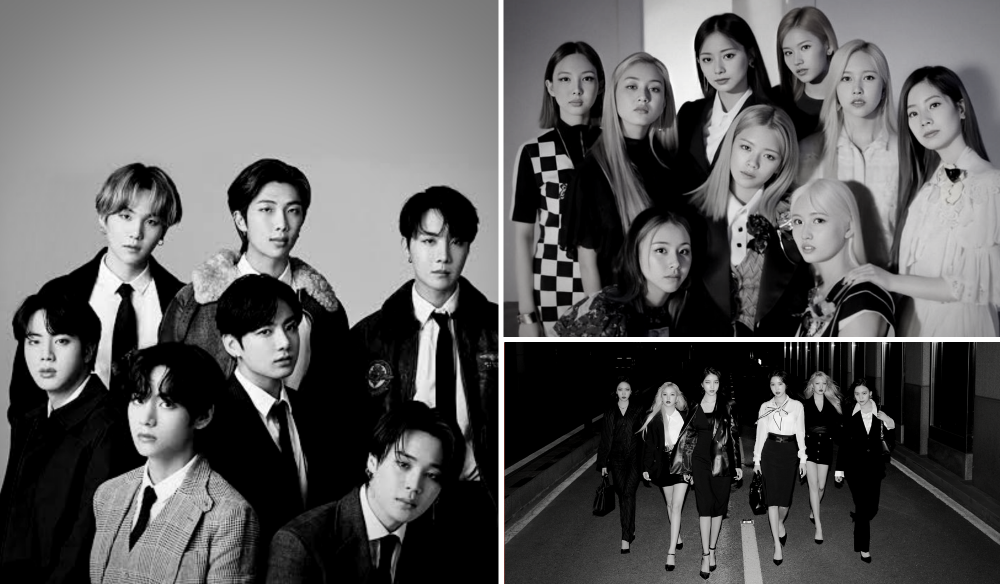 If you're an avid fan of idol groups in the Korean-Pop industry, there's a good chance that you've already heard of Kpop groups appearing to perform on various music festivals and their appearance fees. For event planners and promoters, an idol appearance can be a great way to raise the profile of a public event, and it can also make a private event that much more special.

Meanwhile, their appearance fee is expected to be assessed based on the type of performance they'll do per event and the price could have a slight difference between the prominence and popularity of the K-pop group that had been invited.

Here are the Highest-Paid Korean Groups based on their estimated Appearance Fee per Festival Event in South Korea: [Note: This TheQoo post is from 2018 so some of these numbers probably have changed since 3 years ago.]
1. 5000만원 이상 [Over 50 Million Won, over $45,000]
— BTS, TWICE, AOA, TVXQ, Park Jin-young, BoA, BTOB, BIGBANG, SHINee, Super Junior, Shinhwa, Psy, Wanna One, Infinite, T-ara, Highlight, etc.

2. 4000~5000만원 이상 [Over 40~50 Million Won $35,000 - $45,000]
— GFRIEND, MAMAMOO, NCT, Apink, VIXX, Sechs Kies, etc.
3. 3000~4000만원 이상 [Over 30~40 Million Won $27,000 - $35,000]
— BLACKPINK, SEVENTEEN, Monsta X, GOT7, iKON, EXID Winner, Girls' Day, NU'EST W, Boyfriend, F(X), Teen Top, etc.
4. 2000~3000만원 이상 [Over 20~30 Million Won $18,000 - $27,000]
— JBJ, SF9, Gugudan, Lovelyz, Brown Eyed Girls, Seo In-young, Sunmi, etc.
5. 1000~1000만원 이상 [Over 10~20 Million Won $9,000 - $18,000]
— CLC, 9Muses, DIA, MOMOLAND, Astro, UP10TION, April, Oh My Girl, Weki Meki, Chungha, Kayote, PRISTIN, etc.
Which tier is your favorite group? Share your thoughts in the comments.