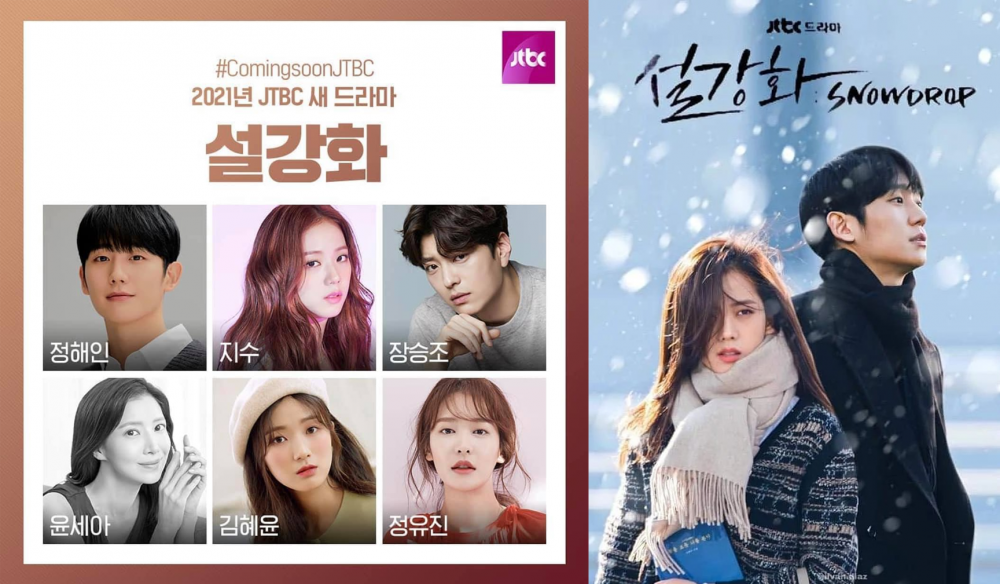 JTBC released an official statement regarding the plotline controversy on March 26. The drama 'Snowdrop,' which is scheduled to air during the second half of this year, is a drama set in the 1980s. According to the JTBC statement, the drama does not disparage the democratic movement, nor does it glorify the Ministry of Security and Intelligence of that time.
JTBC explained that it is a black comedy that satirizes the presidential political situation in the inter-Korean confrontation against the military regime in the 1980s. They also explained that 'Snowdrop' is a melodrama of young men and women who are sacrificed in the whirlwind of that time.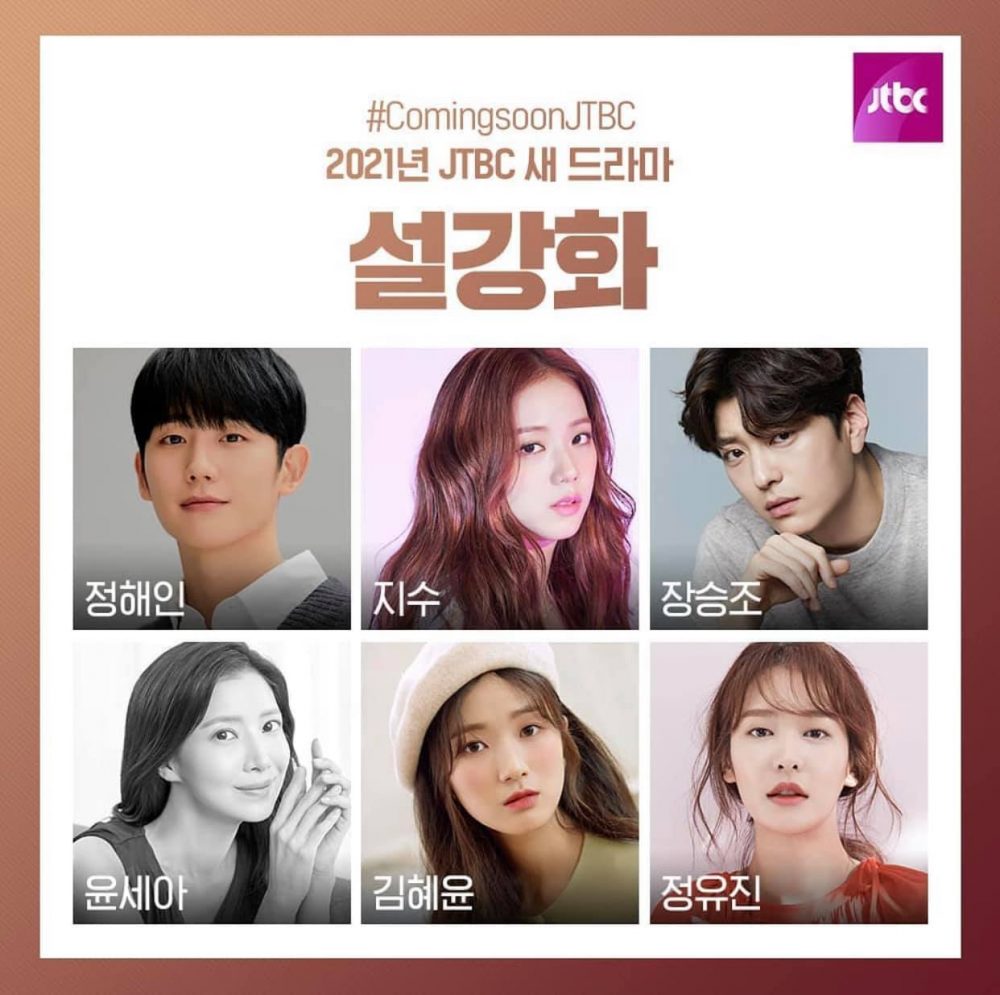 The company further elaborated, "As some of the incomplete synopsis were leaked online, various criticisms continued based on certain lines without the context. However, those criticisms are only based on conjecture. In particular, 'South Korean spies lead the democratic movement,' 'they reflected certain people who led the student movement,' and 'glorified the Ministry of Security' are different from the content of the drama and have no relation to the intention of the production."

JTBC concluded by saying, "We clarify that the ongoing controversy has nothing to do with the content of 'Snowdrop.' So we ask you to refrain from indiscriminate criticism of the unreleased drama."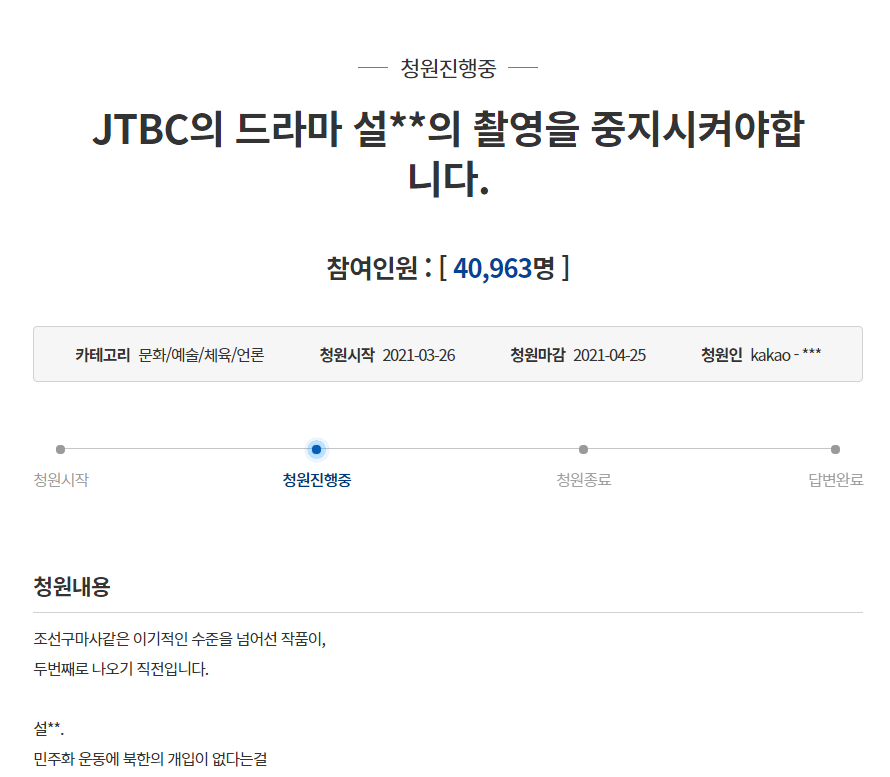 Despite the official statement in which JTBC had clarified that the plotline that was leaked online has nothing to do with the drama, many Korean netizens are continuing their criticism. One netizen even started a petition on the Blue House bulletin board asking the government to stop the drama production. The petition has received 42,000 signatures as of this writing.
Korean netizens are displeased with the explanation from JTBC. They commented, "Black comedy?" "Wow, they're adding another lie to explain this controversy? They used names of actual figures who were part of the democratic movement," "Let's start a petition," "Why are they making what happened during that time into black comedy?" "I hope they edit their storyline well," "This is ridiculous," "Wow, them distorting history is just black comedy?" and "Black comedy? I'm already speechless by seeing that phrase."