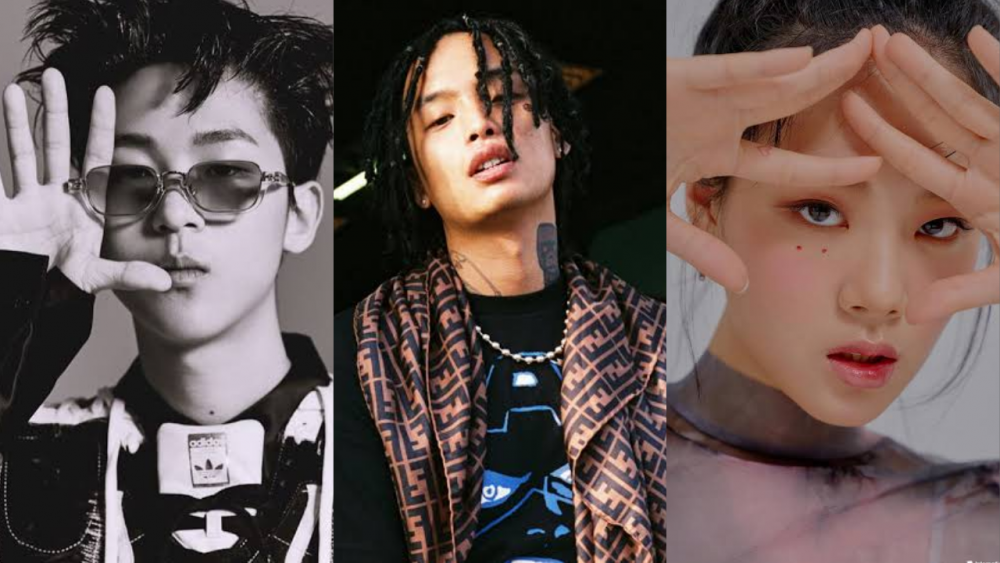 K-Hip Hop has always been an integral part of the Korean music industry. In recent times, its popularity can be equated with that of K-Pop, especially owing to cross-overs that are introducing fanbases of both genres to each other. With the popularity of survival reality shows like 'Show Me The Money' and 'Unpretty Rapstar,' K-Hip Hop is no longer an underground affair.
Giriboy needs no introduction, especially considering his television fame through 'Show Me The Money,' the 9th season of which he won as part of the producers' team alongside ZION. T.

Yoon Mirae is easily one of K-Hip Hop's pioneers, and she's probably the GOAT rapper in Korean hip history. Her incredible talent is also significant for female representation in K-Hip Hop, the legacy of which is being carried forward by Bibi.

Bibi
Bibi is the Yoon Mirae of this generation, meaning it in the best way possible. Her music is intense and unapologetic and her style distinct. Her vocals are just as powerful as her rap which only adds to her stature as one of the best rappers in the industry today.



BIG Naughty

At only 17 years old, BIG Naughty is taking the world by storm. His debut EP 'Bucket List' shows a clear progression of his artistic prowess and it is evident that he has already developed a signature style and sticking to it will only produce the best of music.



Mokyo
Mokyo is another K-Hip Hop artist who deserves much more attention and mainstream fame than he reaches for. However, it is true that he seems to be more invested in making music and cherishing the joy of creation more than anything else. That is exactly what makes his music so deeply affective and resonant.



Keith Ape
While Keith Ape appears to be more of a Western figure, his music is almost always entirely in Korean. However, he isn't recognized nearly enough in the Korean music scene as he became famous internationally after his hit song "It G Ma." However, no discussion about K-Hip Hop could be complete without mentioning Keith Ape.
Paloalto is a legend when it comes to K-Hip Hop, with the majority of K-Pop idols looking up to him for inspiration. His flow is unmatched and rap-making unbeatable and there truly won't be another Paloalto. He formed Hi-Lite Records in 2010, but he recently stepped down as CEO to focus more on his music.