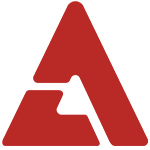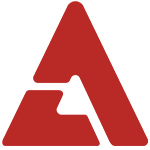 [Editor's Note: "Tell Me, Tell Me" was provided to allkpop for review by DSP Media before its official release to the public]

Before writing this article I asked myself, "What was Rainbow's trademark hit?" That one hit song that they've always been remembered for. So far, they've managed to come up with five major singles in Korea: "Gossip Girl", "A", "Mach", "To Me", and "Sweet Dream". While I think "A" comes close to being my favorite, I personally don't believe Rainbow has had that one trademark hit just yet. So the question is, will "Tell Me, Tell Me" become Rainbow's long awaited fame-to-claim?



"Tell Me, Tell Me", a lone production by Red Rocket, opens up with an uplifting orchestral hook that seeps in as the foundation for the entire track. The bouncy string arrangement is then coupled with a slamming street-like beat in a way that reminds me of Dr. Luke's works with Avril Lavigne and Katy Perry. The sugary pop number continues to build with a flirty rap section serving as a sort of pre chorus before bursting out with the song's central hook, "TELL ME TELL ME."

Surprisingly, the track doesn't suffocate the user with aegyo or a beat-to-death hook. The track progresses just enough to convey variation, but also at times comes off a bit predictable. If I could change one thing about "Tell Me", I would create a larger emphasis on the choruses of the track. The "Shh(t)!" silencing the track right before the chorus doesn't really mask the fact there wasn't a large enough distinction between verse and chorus. Something as simple as a subtle transitional chord would've done the trick, something that's been really well executed by bands like Hello Venus and AOA.

"Tell Me, Tell Me" doesn't break away from the classic pop-song structure unlike most K-Pop songs this year. It isn't complex-pop like Girls' Generation's "I Got A Boy" or anything like SISTAR19's half-MR (instrumental) single "Gone Not Around Any Longer". "Tell Me, Tell Me" is, however, a departure from their old J-Pop tingled sound, helmed by Daishi Dance or Sweetune, the hitmakers for their labelmates KARA. It does, however, carry a unique sound, making full use of a convincing string section and a memorable chorus. Rainbow's comeback single relies on simplicity from start to end, and in my opinion, it's a really great way to stand out and get noticed.

If history really does repeat itself, I can really see "Tell Me, Tell Me" marking a pivotal point in Rainbow's career in the same way that "Rock U" or "Pretty Girl" did for KARA. These tracks offered a completely new, fresh sound for KARA and not only provided recognition for the group, but served as a springboard to launch KARA into great heights. "Tell Me, Tell Me" has the potential to do the same. But even if it doesn't completely live up to expectations, Rainbow's got one more comeback under their sleeves along with the release of the second half of their album.