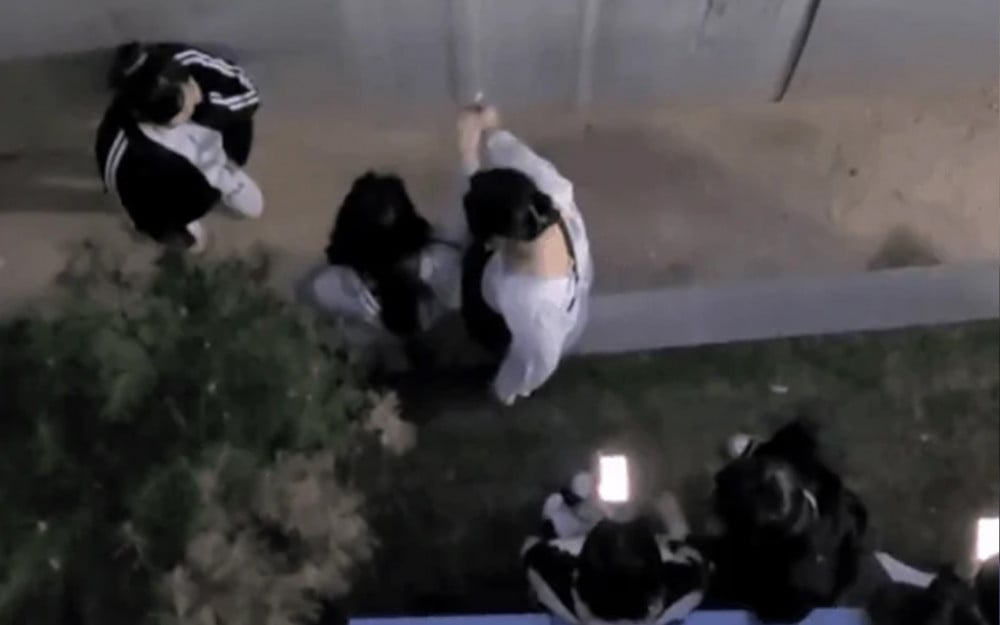 The police began an investigation after a video of teenagers assaulting one of their peers near a construction site in Gangdong-gu, Seoul, was released.

According to the Gangdong Police Station in Seoul on the 13th, four teenagers from middle school and high school who participated in the gang assault case that took place near a construction site in Cheonho-dong, Gangdong-gu, Seoul on May 9th, were arrested and are being investigated.

It is reported that some of the teenagers made statements claiming they were "giving the peer birthday punches" during the police investigation. After separating the group of teenagers, the police are investigating the charges of joint assault under the Act on Punishment of Violence and Other Acts.
The victim was acquaintances with one of the perpetrators but was not a student at the same school. All of them are over the age of 14 and are not considered juveniles by law. The police will listen to the victim's testimony and determine the exact circumstances of the incident.

Earlier, the incident became known to the public when a video titled 'Assault at the construction site of XXXX Hospital in Cheonho-dong' was uploaded through an online community on May 10th. The informant who uploaded the video at the time added that it was a scene of gang violence filmed near a construction site in Cheonho-dong, Gangdong-gu, Seoul, around 10:30 PM on the 9th.


In the video, there was a scene in which five students - Two male and three female - of the same age group assaulted the female victim A. The female victim said while crying, "Can't you just end this if I give you money?" However, the perpetrators continued their threatening behavior, such as sharing cigarettes with each other and showing their fists to the victim.

One of them even said to the victim, "Would you like to be punched with the cigarette?" The perpetrators mercilessly slapped the victim in the face and also ordered her to turn around back and look at the wall. After, they took turns kicking her in the back multiple times.

When the victim looked like she was in pain, the perpetrators would say to the victim, "What hurts? Get up. Don't pretend to be in pain," and "You can open your eyes XXX, why are you avoiding eye contact?" The group of perpetrators was also seen cheering and clapping while slapping the victim in the face multiple times. The violence stopped when the informant who was filming the video reported them to the police.