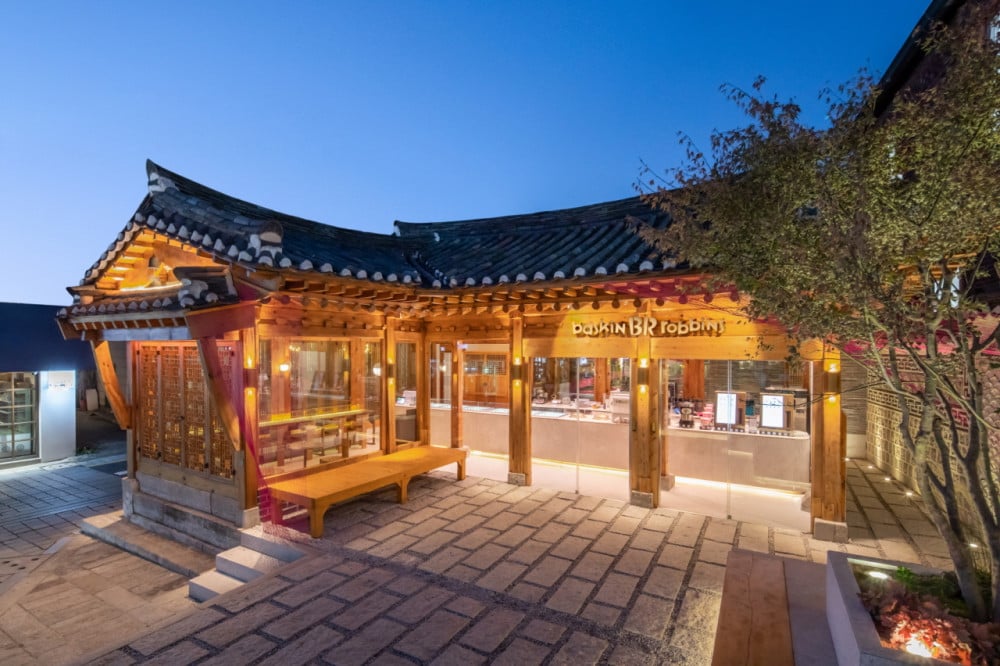 It's winter in South Korea - it may be cold, but that doesn't mean we can stop consuming ice cream! Even when it's cold, ice cream lovers will find their way for their fair share of sweet treats! In South Korea, Baskin Robbins is a highly favored ice cream brand.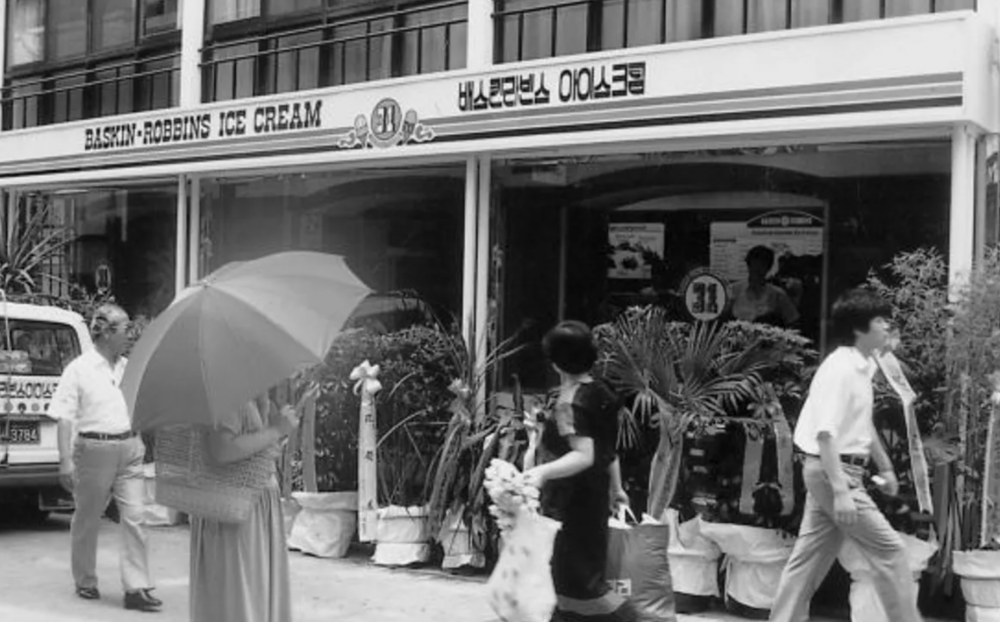 Unlike the U.S., where the flavors are pretty standard, Korea's version of Baskin Robbins goes above and beyond, introducing new flavors every month. Baskin Robbins is one of the most popular ice cream brands in the country, and they have some unique and quite interesting flavors. Today, we'll take a look at some Baskin Robbins flavors exclusively available in South Korea. Let us know if you would try these, or if these just sound like a bit too much for you!
Iced Godiva Chocolate
This is December's newest flavor, and BR Korea collaborated with the famous chocolate brand Godiva to present "Godiva Iced Chocolate!" This is different from your ordinary chocolate flavor, as you can taste the thickness of the Godiva chocolate, and they have heart-shaped chunks of Godiva chocolate, adding in even more flavor! All chocolate lovers would absolutely love this flavor - it's not too sweet to be catered to Korean. Would you try this flavor?
Almond Bon Bon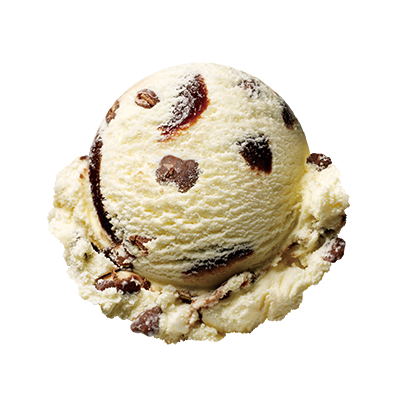 Almond Bon Bon is the best-selling flavor in South Korea's chain (with mint chocolate chip being a close second), and it's a vanilla-based ice cream with almonds and malted chocolate balls mixed in. I'm not sure if they actually use Whoppers as their chocolate balls, but it tastes very close to Whoppers - this flavor is considered a classic to locals, and it has been a steady bestseller for the past several years.


Puss in Boots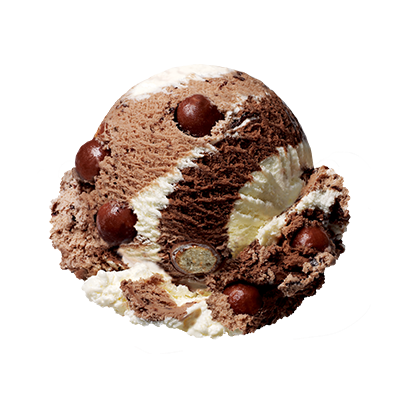 The Korean name for this directly translates to "My Mom is an Alien," but the English title is deemed "Puss in Boots," according to the Baskin Robbins official website. Puss in Boots includes three different types of chocolate ice creams (milk chocolate, dark chocolate & white chocolate) and also has choco balls to add a crunchy texture to the ice cream as well.
Twinberry Cheesecake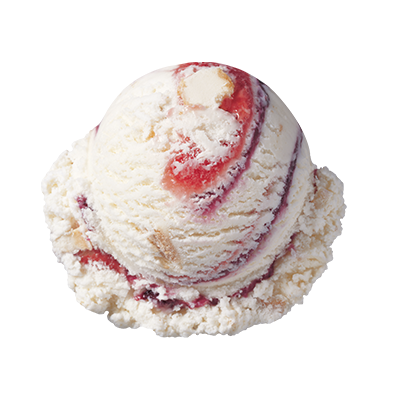 Directly translated as "Gone with the Wind," the Twinberry Cheesecake is a strawberry & blueberry base ice cream with delicious chunks of cheesecake, making it a perfect dessert ice cream.
Cheese Forest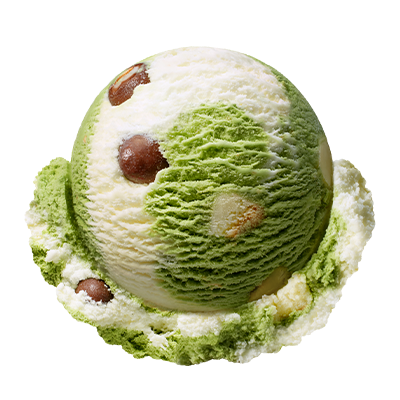 For all you cheesecake lovers, BR Korea released this flavor as November's flavor of the month. It's a mixture of cheese ice cream & green tea ice cream with cheesecake chunks and pretzel cubes for a sweet & salty kind of taste. Would you be willing to try this?
NEW! Shooting Star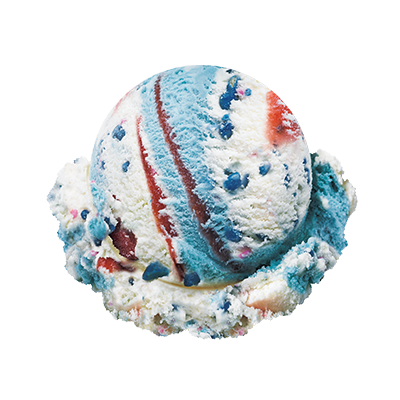 Shooting Star has been a personal favorite for a long time, but they rebranded it to "NEW! Shooting Star." The ice cream has pop rocks inside and a cherry syrup drizzle added for an enhanced fruity flavor. Not only does it taste great, but it's also fun to eat with all the popping candy!
Zzon Tteok Ice Cream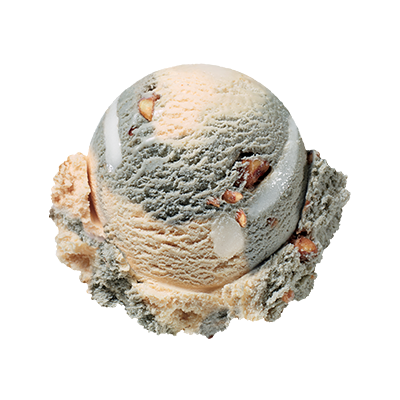 If you're a fan of old traditional Korean foods, this one is for you. It's a black sesame & iljeolmi base ice cream with actual bits of rice cake and pecans! It's extremely sweet and savory and has been my favorite since its release back in 2018!
Popping Popping Banana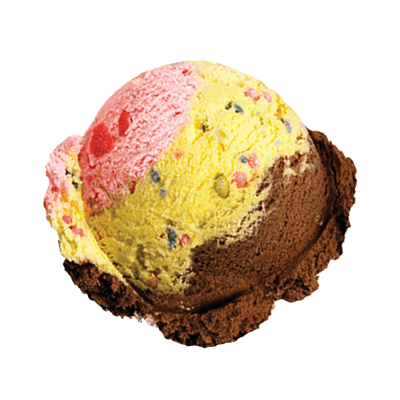 If you want something more extravagant than the "shooting star" flavor, try the popping popping banana flavor! Contrary to its name, it actually includes three flavors of ice cream (like Neopolitan), but with banana, strawberry & chocolate ice cream! And of course, we can't forget the popping candy toppings at the end!
You are so DALGONA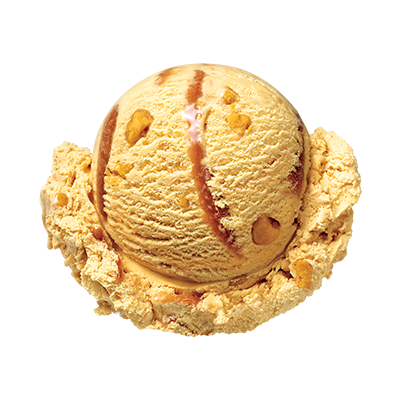 If you're a fan of the mega-popular K-drama Squid Game, you definitely want to check out this flavor! "You are so Dalgona" is a caramel-based flavor with chunks of dalgona. This flavor was actually released back in 2017 before the dalgona hype surfaced, so kudos to Baskin Robbins!
Well, there you have it! In fact, there are so many other unique flavors at Baskin Robbins Korea, and you can check out the entire line-up here! Quite different from U.S Baskin Robbins in a good way! If you were to visit Korea, what would be the first flavor you would want to try? Or is there a personal favorite flavor that you enjoy? Let us know in the comments below!