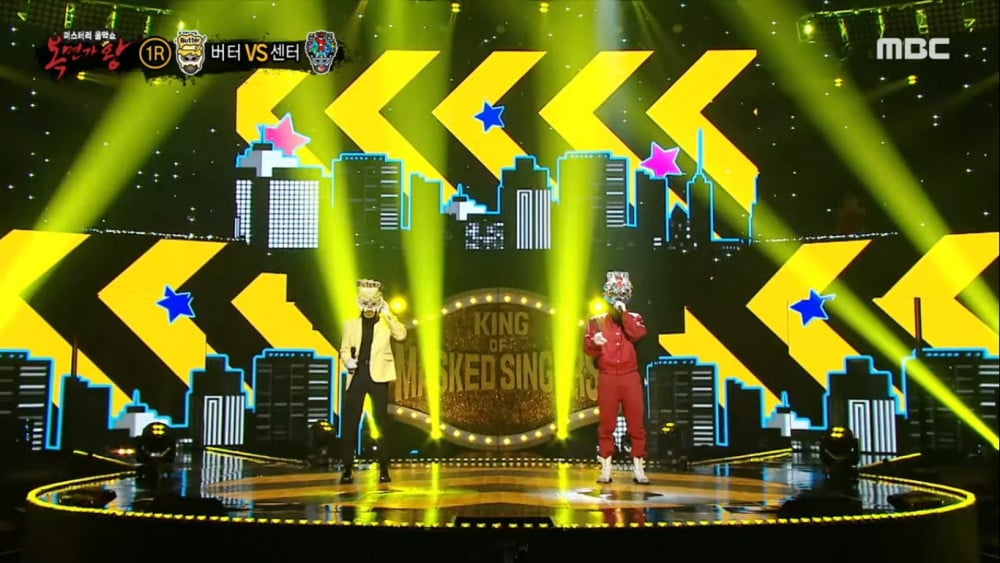 A singer has received 0 votes on 'King of Masked Singer' for the first time in the history of the program.
On the July 11th episode of MBC's 'King of Masked Singer', a singer behind the mask of 'Center' received zero votes when put up against the mask 'Butter' during the 1st round. The two sang Primary's "Johnny (feat. Dynamic Duo)".
Although the two male singers gave their best shot, the result was astounding as none of the panelists had voted for 'Center'. When the identity of 'Center' was revealed, the crowd was even more shocked by the outcome.
[SPOILERS]
The artist behind 'Center' was ph-1, the rapper and producer for various popular hip-hop tracks! He was also recently featured in TXT's "0X1=LOVESONG" alongside Woodie Gochild.
On online community forums, even the netizens could not believe the results and left comments such as:

"He wasn't even bad...this was so unexpected"
"The other singer was really good but ph-1 certainly didn't deserve a 0"
"I liked his song for the 2nd round and he doesn't seem limited to the hip-hop genre. What a shame!"
"I LOVE HIS VOICE COLOR"
"Honestly, 'Butter' was much better, but ph-1 has such a unique vocal color"
"Is the other contestant Jung Se Woon?"
"Isn't this all based on personal preference?"
"What a bad luck"
"Wow I didn't even know getting 0 votes was even possible on this show, to be frank. As someone who's been watching it for years, it really was a shock to see it happen...finally"
Later in the day, ph-1 took to Instagram where he 'Liked' posts that talked about the program results and posted on his Story:
"I was really nervous on 'King of Masked Singer' but I tried my best! The results were...(lol)...but...the other contestant was so good, even I could see it...To all of you who are rooting for me, I am taking it in good humor so don't worry. All the fans are so kind-hearted."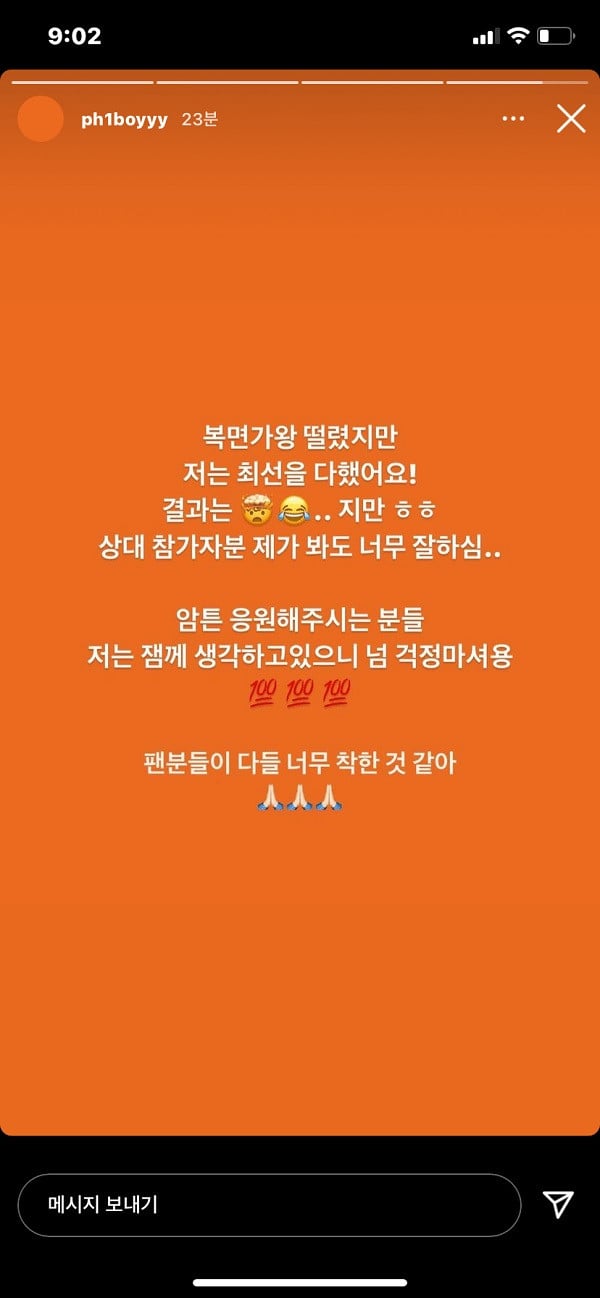 Netizens also revealed that ph-1 is truly being a good sport, as he is joking with the fans and even leaving a comment saying that he is "looking for a vocal teacher"!
What was your reaction to 'Center's identity and his performances?