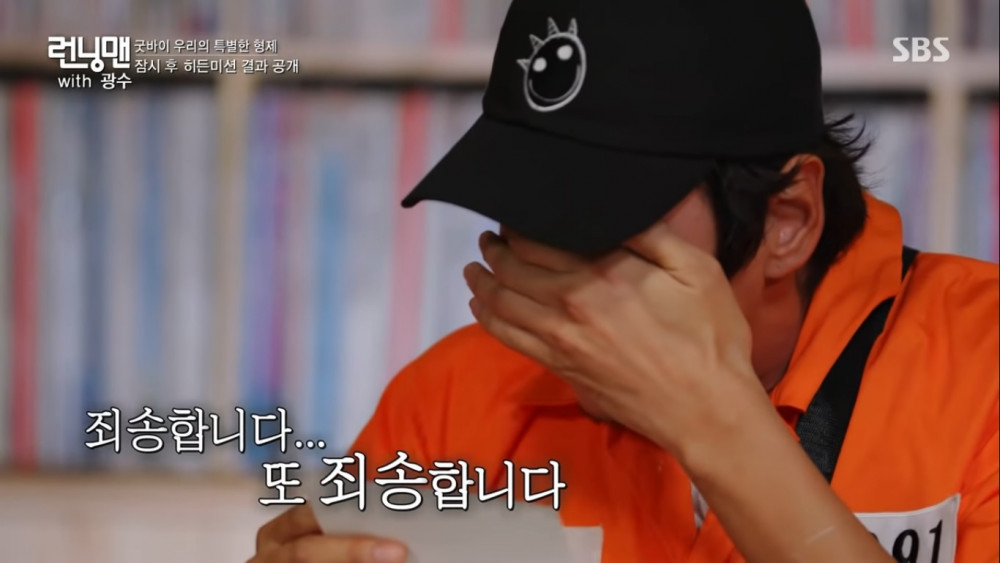 The final episode featuring Lee Kwang Soo left viewers and the cast in a pool of tears.
On June 13 KST, SBS aired the final episode of 'Running Man' to feature Lee Kwang Soo as one of the cast members. During the episode, Lee Kwang Soo read out loud a heartfelt letter to all his colleagues, apologizing repeatedly for unexpectedly leaving the program due to health issues.
He said, "Thank you, our members, for making me become who I am and for making me feel like I have a family. I am so grateful. And I apologize, I apologize again and again."
Lee Kwang Soo burst into tears as he read his letter, which triggered the other members to shed tears as well.
"I don't think I did well, but I tried my best over the past 11 years. Every week, not a single member out of the cast fails to do their best while forsaking their physical bodies. Please look forward to their future and give them lots of love. Thank you," added Lee Kwang Soo.
Thank you and good-bye, Lee Kwang Soo!