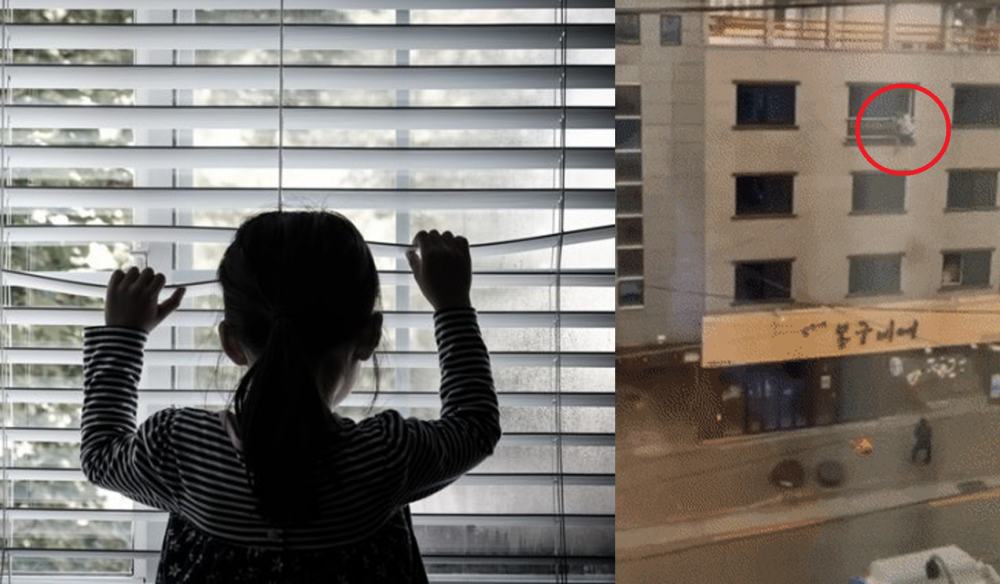 [Content/Trigger Warning]
A woman in her 30s jumped out of the window after throwing her six-year-old daughter out from the fourth floor of an apartment building.
According to the Gumi police station and Gumi fire station in North Gyeongsang Province on February 24th, a 39-year-old woman threw her 6-year-old daughter out of the window from a fourth-floor building in Jinpyeong-dong at around 3:40 PM.
The first floor of the building had a storefront with the apartments from the second floor and up. The owner of a restaurant on the first floor heard a fight and came out to the streets when he saw the young girl hanging from the window. The restaurant owner stretched out his hand to catch the girl, but she fell to the ground as he failed to catch her completely.
[Content Warning: Footage of the jump below]
It was reported that the daughter injured her head and was taken to a nearby hospital for treatment. Fortunately, her life is not in danger. Soon after throwing her daughter out the window, the mother also jumped out the window. She was taken to a university hospital after suffering from broken bones.
The police are investigating the details of the incident by questioning the residents of the building.