Georgia Cates once said, " Music is what feelings sound like." I am not sure if she's heard Seokjin of BTS singing before saying this or not, but there is no truer quote to describe Seokjins' voice. This amazing, multi-talented, vocalist, producer, lyricist, actor-in-waiting has been recognized many times for his heavenly Spine tingling Silver vocals.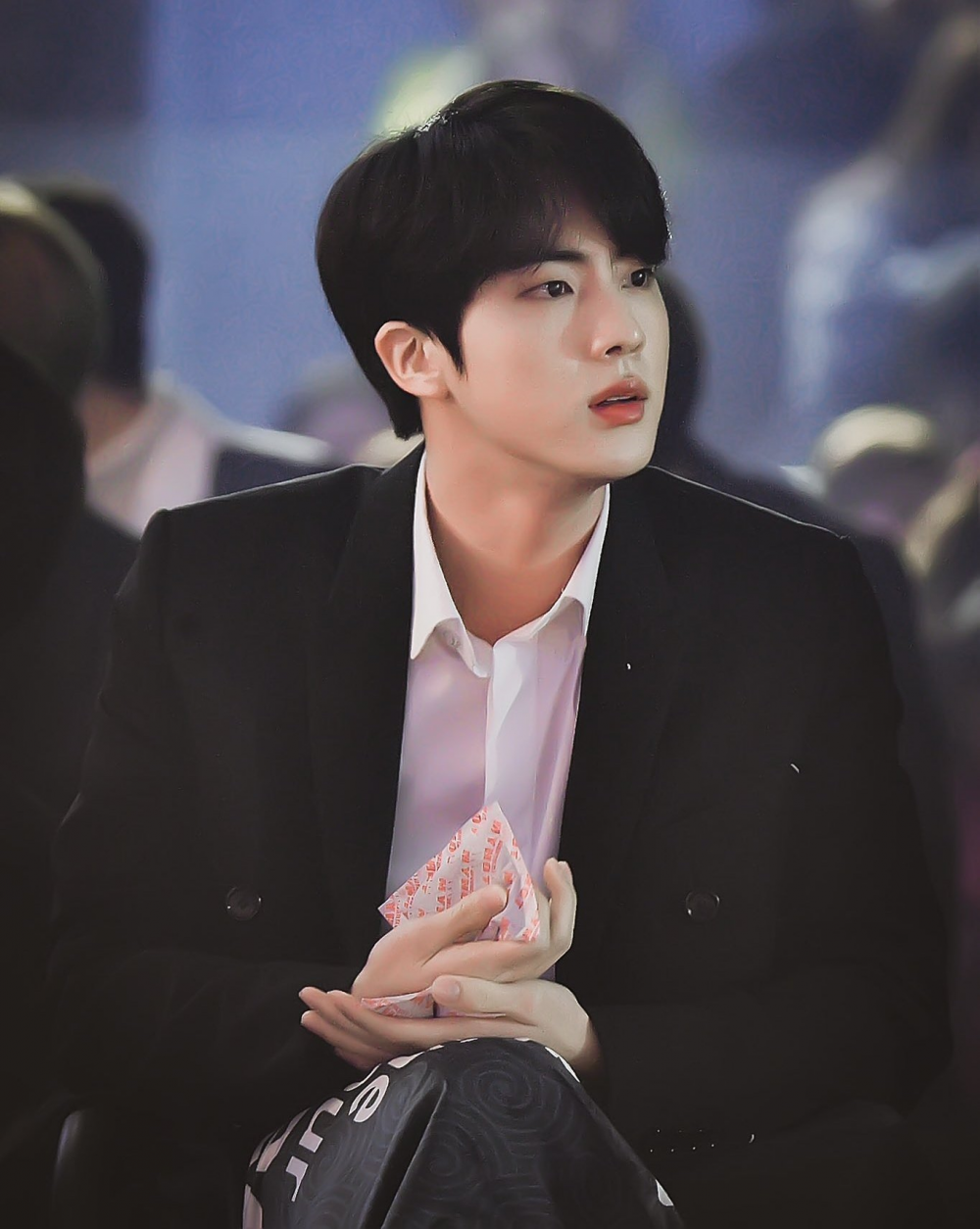 Here is some of those mentions:

1) Grammy Nominee Lim Hyung-Ju: called him Silver Voice because he breathing was so stable that he could easily switch between head voice and true voice.
2) Park Hee A: Fake Love Nomination for Song of the year and best Pop Song in the 16th Korean Music Awards: "In "FAKE LOVE", Jin, who sings the most heartrending yet ardent emotion among the solo tracks of [LOVE YOURSELF] series, takes the chorus part. When he sings the back of love, shouting, the effectiveness of "FAKE LOVE" is perfectly proven."
3) New Musical Express: hailed "Jin's spine-tingling falsetto wails during the final headbang-worthy section of 'Dionysus'" as the Best Moment from the Map of the Soul: Persona
4) World Music Award said about tonight: His interpretation of this beautiful song will make you wanna cry and when he hits the high notes, it's Mariah Carey time!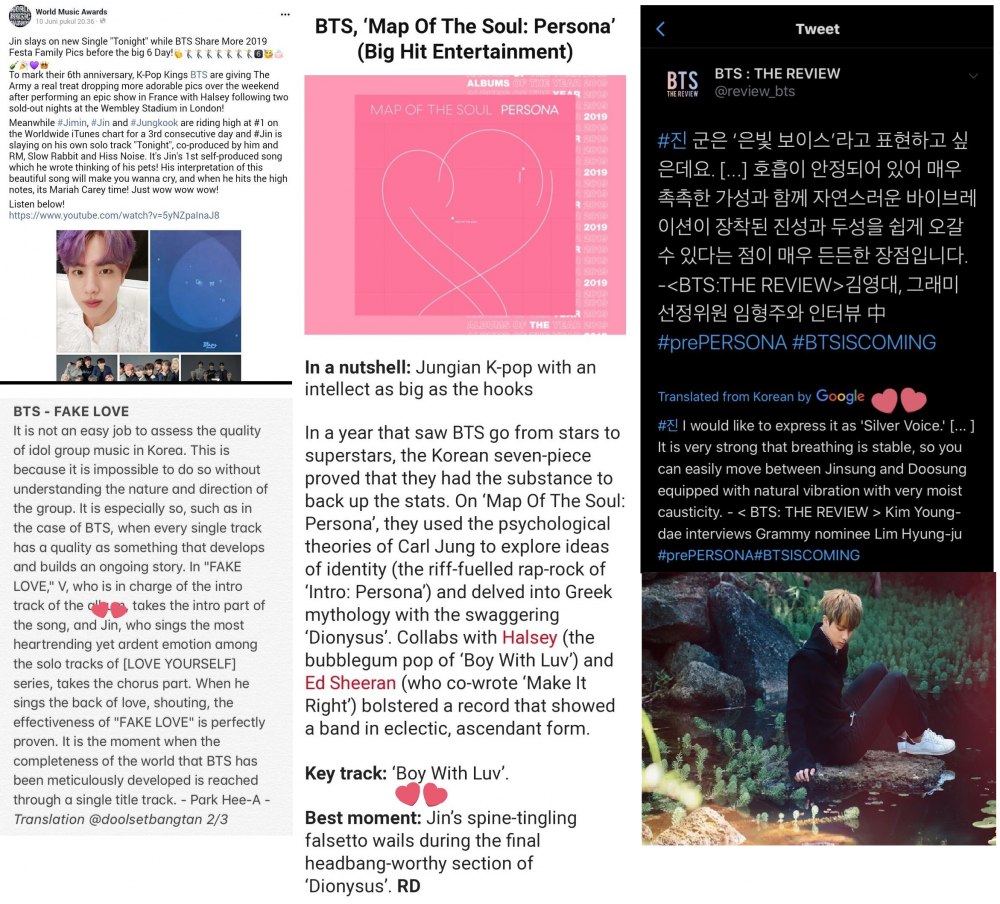 However, It does not stop there. Recently "Time" released the list of 12 underrated BTS songs that fans could listen to, before the comeback. "Let Go" was included in it.
And this is what "Time" had to say about the vocals : Jin's bright tone, in particular, shines in delivering the bittersweet emotions of wrestling between holding on and letting go, the internal struggle described by the lyrics.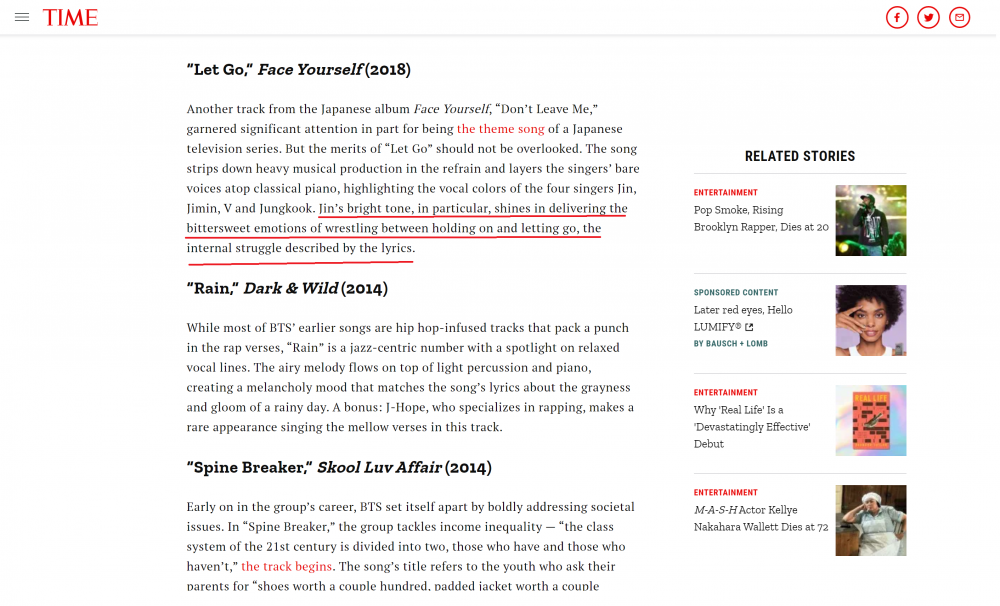 We expected nothing less for the man who made Arab ARMYs chart his song Epiphany to number one on iTUNE after his mesmerizing live performance.
And before we leave, here is another picture of him because we can.