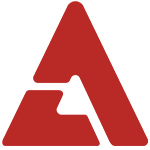 The movie 'Miracle in Cell No.7' has beat records set by 'King and the Clown' and 'Masquerade'.

According to the Korean Film Council, 'Miracle in Cell No.7' is now one of the most watched South Korean films of all time with over 12,304,481 admissions so far. Park Shin Hye celebrated the 5 million mark just last month.

After outranking the 5th highest grossing movie, 'Taeguki' (11,746,135 admissions), the film has now beat the 4th highest grossing film 'King and the Clown' (12,302,831 admission). What's even more notable is that it's expected to rank higher than the 2012 hit film 'Masquerade', which is 3rd on the list.

With the next day's admissions, 'Miracle of Cell No. 7' will likely rank third on the list of highest grossing Korean films below 'The Thieves' and 'The Host'.

Check out the trailer below!