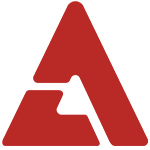 Korean pop music is as accessible to us as a Venti Latte from Starbucks, but when it comes to the sounds of the underground - or - artists beneath the thick, sparkly veil of the mainstream media, they're a little tougher to find.  It requires a set of good scavenging skills, and in most cases, a tolerance for the fail that is Google Translate, to discover the thriving gems within Korea's rock, indie, and hip-hop communities. This year, rapper
Park Se Yoon
, otherwise known as
Crucial Star
, debuted with a nine track mini-album, titled "
A Star Goes Up
".  The album features big named artists like
Basick
,
Dok2
,
Kebee
,
The Quiett
, and many more. Crucial Star segued into the hip-hop music scene at the age of 17, performed in a group titled "
Libra Twins
", and eventually tried out (and won) to become the first open-audition musician to land a deal with the Korean hip-hop label,
Soul Company
. Since then, he's worked on material for other label mates, as well as releasing two digital singles of his own: "
Crucial Star vs Mad Clown
" (in collaboration with
Mad Clown
of the same label) and "
Catch Me If You Can
". --- Tracklist: 01 It's My Turn (feat. Zion.T) 02 Trendsetterz (feat. Basick) 03 Tonight (feat. Satbyeol) 04 Change Of My Life (Interlude) 05 Change Of My Life (feat. Dok2, The Quiett) 06 New Generation (feat. Pento) 07 비스듬히 걸쳐 (Rebirth) (feat. Donutman) 08 잘 찾아봐 09 (Bonus Track) Phone Number (feat. The Quiett, Kebee) Crucial Star structures his raps around stomping beats and has a delivery very similar to that of
Kid Cudi
,
Drake,
and a handful of other American rappers.  In fact, Crucial Star has mentioned that he's strongly influenced by their musicality and vocal arrangements. For instance, the opening track to "A Star Goes Up", titled "
It's My Turn
", is an introductory anthem inspired by the same idea behind
Fabolous
' "
My Time
"; "
The subject of this song is [a] declaration of my turn in the Hip Hop scene
," Crucial Star says.  In a scene as ruthless as that of the hip-hop community, rappers are depreciated if they don't possess a valiant attitude to match, and clearly Crucial Star is out to flash his in this album. In one of the more playful tweaks on his vocals, Crucial Star delivers line after line in "
Trendsetterz
" (featuring
Basick
) in a similar fashion as
Nicki Minaj
did in
Kanye West
's "
Monster
".  Instead of rapping from a cute voice to Nicki's signature monstrous wail, Crucial Star gave himself the auto-tune treatment, then changed to a clear processing, and switches back and forth from singing to rap during the entire second verse of the song.  The effect sounds pretty awesome, especially over the killer beat. Crucial Star is the maknae of Soul Company, and it's an impressive accomplishment to already have established artists in the hip hop scene play a role on his first album.  The list of featured rappers and musicians is mind blowing in itself, but hearing them add their special touch to the songs on "A Star Goes Up" is a joy to experience.  In the slow-tempo breakup song, "
Tonight
", Crucial Star pairs his rap with female singer
Satbyeol
and her smooth vocals.  The result is a dreamy tune full of gorgeous melodies.  If pretty rap songs with female leads is your thing, you'll definitely like this one (Tonight). Adding to the long list of features is "
Change Of My Life
" with
Dok2
and
The Quiett
, two known juggernauts in the hip hop scene in Korea.  Triumphant songs full of striking snares and dark ambiances never fail to impress, and "Change Of My Life" works it out.  Each MC has their own specific flow and style, but they came together really well on this track.  This definitely goes on my list of 'favorites' from the album. Another rapper that Crucial Star managed to lure onto the mothership is
Pento
.  Pento is known for giving his material a more electro/techno twist (listen to Rock Disco, your mind will be blown), so hearing him on "
New Generation
" - a far more space-age, electro track - seemed perfectly suitable for his musical approach to rap (New Generation). The album ends with a bonus track, "
Phone Number
" featuring The Quiett and
Kebee
.  The song is nothing flashy, but it still harbors a powerful impact with steady beats, a clear production, and sly phrases that reflect the story the song is narrating:  A man hesitant to ask for a woman's number, so two friends appear in order to give him a few pointers. --- Obviously, Crucial Star has established himself among his peers as Soul Company's rookie to watch in 2011, but it's going to be "A Star Goes Up" that will flick him several notches higher on the popularity scale. This album was entirely crafted by Crucial Star and hip-hop artist
G-Slow
.  They worked on all of the beats, arrangements, and vocals, and for that, Crucial Star deserves a round of applause.  It's not the easiest thing to be a relatively new artist and debut an EP of this caliber, but Crucial Star has proved that he's got the ability to build some pretty killer music.  The album is not as explosive as the work done by his seniors, but the quality is just as clean. If you're a fan of
Supreme Team
's raps and the crisp productions of
One Way
, Crucial Star and the rest of the Soul Company crew is right up your alley. --- Overall Rating: 4.3/5 "
Recently, I am planing a showcase for my album and also making ideas for a new single album,
" Crucial Star says, meaning there is more to come, and way more room to grow.  He has a lot of potential, and surrounding himself by such amazing talent will only strengthen his craft. —
What are your thoughts on the album?
— Suggestions for a future review?  Hit the author up on Twitter (@rothsresidence) or via e-mail (arnold.arteaga@allkpop.com)! —
Note: This article does not reflect the opinions of allkpop, only of the author.