Music Releases
Movies
Pictorials
Pictorials
SHINee wins 'Music Bank' K-Chart + Performances from April 13th!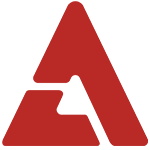 KBS's 'Music Bank' is back with another fun and exciting show that was chock-full of amazing performances!

The MCs for tonight's episode were After School's UEE and actor Lee Jang Woo.

Aside from the usual stages on tonight's episode, both 4minute and SISTAR made their respective comebacks with "Volume Up" and "Alone".

Boy group EXO-K continues with yet another hot debut stage featuring "History" and title track "MAMA".

Talented soloists Seo In Guk and Huh Gak also returned to the stage with "Tease Me" and "The Person Who Onced Loved Me", respectively.

Lastly, Yangpa returns after one whole year with her latest release featuring Davichi's Haeri and HANNA titled "Love is All The Same".

As for the winners, SHINee faced off against CNBLUE for this week's 'K-Chart', but in the end, it was SHINee who clinched the 'K-Chart' win with "Sherlock" for 2 weeks in a row!

Congratulations to SHINee!



===

[ Last Week's Winner ]

Congratulations to SHINee and all Shawols for last week's triumphant K-Chart win with "Sherlock"! Watch the boys claim their trophy below on today's episode, due to the airing of 'Music Bank in Vietnam' last week.



===

[ Backstage Interviews ]

< SHINee + CNBLUE >



< SISTAR + 4minute >



===

Others who performed tonight included Shinhwa, 2AM, SHINee, CNBLUE, B1A4, HANNA, M4, Huh Gak, Nine Muses, John Park, EXO-K, NU'EST, Baechigi, Seo In Guk, Urban Zakapa, Jang Hee Young, SPICA, and X-CROSS.


Check out the performances below:

===

< Seo In Guk > *Comeback Stage*



=

< Huh Gak >*Comeback Stage*



=

< X-CROSS >



=

< Jang Hee Young >



=

< Baechigi >



=

< Urban Zakapa >



=

< SPICA >



=

< M4 >



=

< Nine Muses >



=

< NU'EST >



=

< John Park >



=

< B1A4 >



=

< 2AM >



=

< Shinhwa >



=

< CNBLUE >



=

< SHINee >



===
Tags
Get the best of AKP in your inbox
DON'T MISS
Comments
There are 0 comments
Login With...