General
Big Bang's G-Dragon, T.O.P. & Seungri reveal their ideal types
Big Bang's G-Dragon, T.O.P, and Seungri revealed their ideal women to be as unique as their own fashion tastes while guesting on SBS's "Choi Hwa Jung's Power Time." Seungri revealed his to be a woman "that has a lot of aegyo and a bright voice" since he wants to call her often, while T.O.P revealed, "I'd like a woman that knows how to dress herself. Not only her physical appearance, but her manner of speech as well. Someone that's respectful to adults. Ah, I hate women that swear!" G-Dragon stated, "Someone that can cook well. I don't know how to cook anything, so I want her to be able to teach me in areas I'm not familiar with." When asked whether he had anyone hit on him first, G-Dragon replied, "Honestly, really no one." Seungri added, "There probably really wasn't anyone. G-Dragon doesn't hit on anyone either, he makes me do it instead."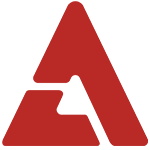 Asked to elaborate, Seungri continued, "G-Dragon tries to get the woman interested in him first, but actually turns very quiet. He instead gives her eye smiles." DJ Choi Hwa Jung then asked, "Which member is the most handsome?" to which Seungri replied, "T.O.P is the most handsome. He was already so good looking even before our debut. I think we need to get a replica of his face and preserve it in a museum." T.O.P shyly replied, "Don't make me antis!" To the amusement of the studio, Seungri continued to tease, "Even now, he's so handsome. Just look at those eyelashes!"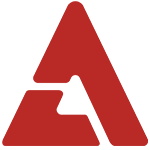 Source: OSEN, Seoul NTN, Newsen, My Daily via Nate
Get the best of AKP in your inbox
DON'T MISS
Comments
There are 1 comments
Login With...