Movies
Hwang Jung Eum criticized for slip-ups as MC
Hwang Jung Eum may be a great kisser and the new Queen of CFs, but it looks like hosting just might not be her thing! The High Kick Through the Roof actress debuted as a co-hostess on last evening's MBC Star Dance Battle alongside Oh Sang Jin, Kim Na Young and Shin Bong Seon. Although the dance battles & program itself were well-received, Hwang Jung Eum was quite the awkward turtle throughout the show. During her role as a hostess, Hwang Jung Eum's amateur MC skills were made obvious as the actress constantly stared at her cards instead of the camera (or at the camera instead the idols that were talking), and displayed unusual & rather sporadic behavior on multiple occasions. For example, after the results were announced for the Super Junior - 2PM battle, Hwang suddenly blurted, "But we're not through yet!" out of the blue, earning perplexed reactions from both the MCs and viewers. Later on, Hwang Jung Eum interviewed After School between battles. Because group leader Kahi didn't have a microphone herself, Hwang Jung Eum reached over to offer her own for Kahi's dialogue. Which is a charitable & logical thing to do of course... except Shin Young's face was blocked by Hwang's arm the entire time, creating an awkward position for all three ladies.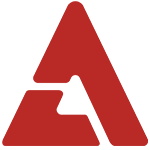 Near the end of the show, Hwang also awkwardly got down to bow while everyone else was already on their knees, especially standing out since she was located front & center on-screen. Check out 1:12: http://www.youtube.com/watch?v=bCUb9SH2vu0 Hwang Jung Eum's unexpected behavior & rather exaggerated lines have invited a mix of reactions - some viewers thought her performance was adorable, but many found it awkward to watch. Although there hasn't been any full-blown outrage, Hwang Jung Eum's awkwardness is pretty obvious - do you find it endearing or should she get some training?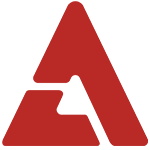 Get the best of AKP in your inbox
DON'T MISS
Comments
There are 0 comments
Login With...