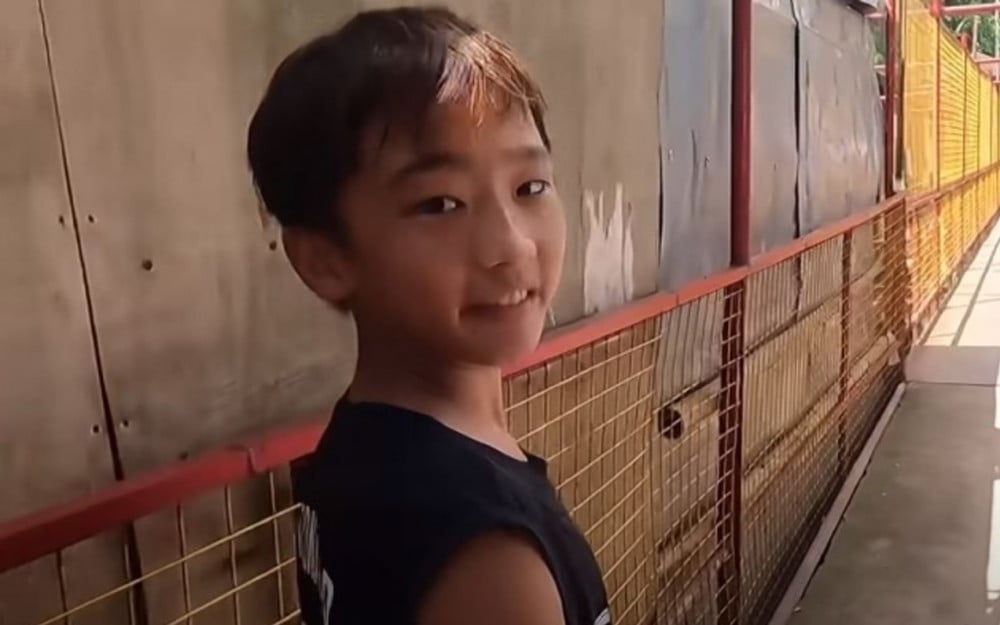 The story of a Kopino (a child born to a Korean man and a Filipino woman) who lives in the Philippines garnered attention thanks to a YouTuber.

The story is about a 13-year-old boy named RJ (Ryan J). He lives with his mother and uncle in a slum in Bacolod, Philippines. His maternal uncle works at a Lechon (roast pork) shop. His mother originally sold lemons on the street but recently fell ill. Now RJ started working on behalf of his sick mother and sells peanuts in bags in front of fast-food restaurants such as Jollibee and McDonald's. He picks up the peanuts at the retail store for about 125 KRW (5 pesos/ 0.10 USD ) per bag and sells them for about 250 KRW (10 pesos/ 0.20 USD). The amount of money he makes from selling peanuts is about 2,500 KRW (100 pesos/1.96 USD) a day.

RJ was born in April 2009. His mother got pregnant with RJ after having a brief date with a Korean man she met in Manila. The mother explained that she informed the man about her pregnancy and childbirth, but he gave her no support. Rather, RJ's biological father was angry with the news.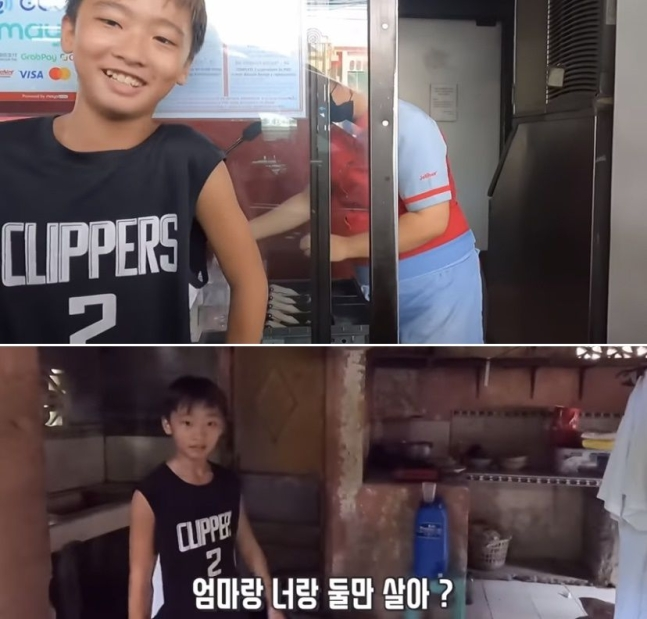 In the Philippines, people use their mother's maiden name as the middle name and are given the father's last name. However, RJ does not have a middle name because he received his mother's last name. His mother only knows RJ's biological father's name to be 'James' and does not know his Korean name or his address in Korea.
RJ's story was revealed through the YouTube channel of a Korean restaurant owner, Mrs. Kim.
Mrs. Kim revealed that she met RJ while buying food at Jollibee and found out that RJ was a Kopino after talking with him.

Kim uploaded the video of his meeting with RJ on YouTube on the 2nd. The video received explosive attention. The number of views exceeded 900,000, and Korean netizens sent in donations. Netizens commented, "It's the first time I've seen a Kopino that resembles a Korean so much like this. My heart dropped," "I hope that RJ will continue to study without losing his dream," "Buy something delicious for RJ," and "If he lived in Korea, he would have received a lot of love."

Mrs. Kim continues her relationship with RJ. There are also videos showing Mrs. Kim treating RJ and his mother to pork belly and buying them daily necessities and school supplies. In the videos, RJ reveals that his favorite food is Kimchi, and he tried it when he went to Korean school in Manila. When Mrs. Kim asked RJ what he thought about his father, RJ replied saying, "I hate him." Nevertheless, RJ aims to learn Korean, his father's native language.
Mrs. Kim explained that she plans to continue uploading videos of RJ and is looking for someone who can sponsor and support RJ until he becomes an adult.