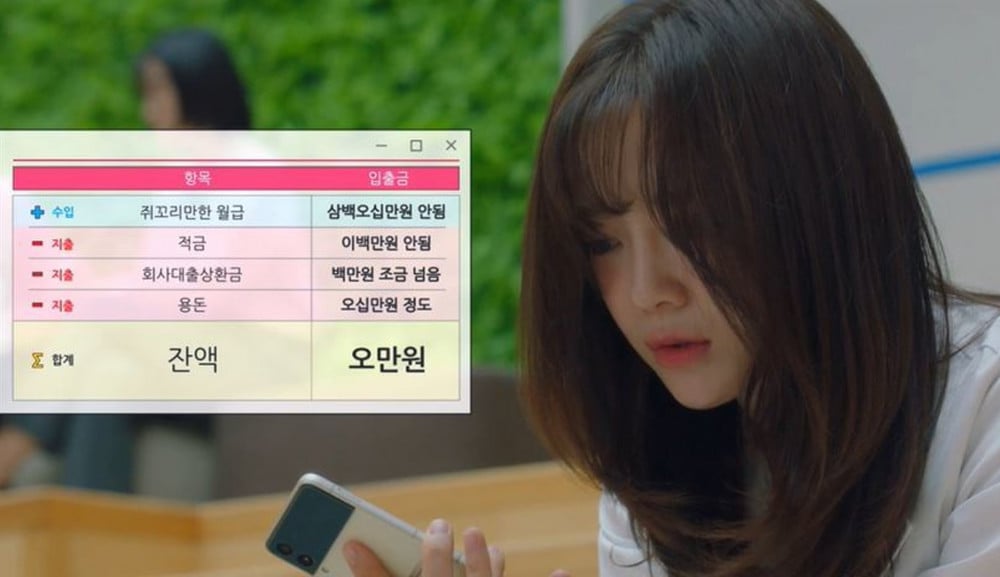 A scene from the drama 'A Business Proposal' caught the attention of netizens and triggered a discussion in an online community.

On the 21st, there was a post created on the online community TheQoo that discussed whether the main female lead character's salary was too little, just as the drama claimed.

The post included a scene from the first episode of the SBS drama 'A Business Proposal,' which revealed Shin Ha Ri (Played by Kim Se Jung) had a monthly salary of about 3.5 million KRW (~2,873 USD). She went on to say said, "I have 50,000 KRW left after subtracting savings, company loan repayments, and pocket money from my monthly salary."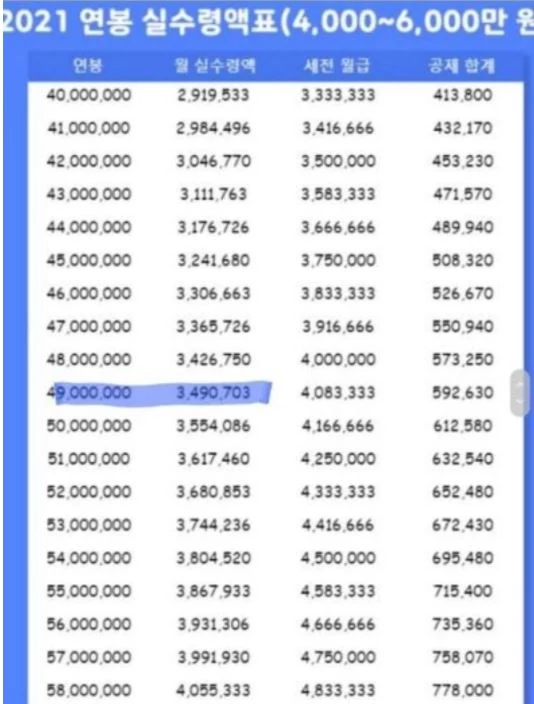 Netizens who saw the scene commented, "Her annual salary is still 49 million KRW (40,180 USD) even with 3.5 million KRW per month. Is that still little?" "That's not little," "Her savings is 2 million KRW, how does she still not have money?" "I'm just envious of her salary," "If she's been working at a large corporate company, that is still little," and "The drama failed to be realistic, lol."

Meanwhile, 'A Business Proposal' is an SBS Monday-Tuesday drama based on a web novel of the same title, and is a romantic comedy about the story of a male protagonist who is the CEO of a company and a female protagonist who form an interesting contract after encountering each other at a blind date.


The drama has gained immense popularity from viewers with its spunky characters and fun storyline. The webtoon of the same title also was popular among the readers in turn, it was turned into a drama.