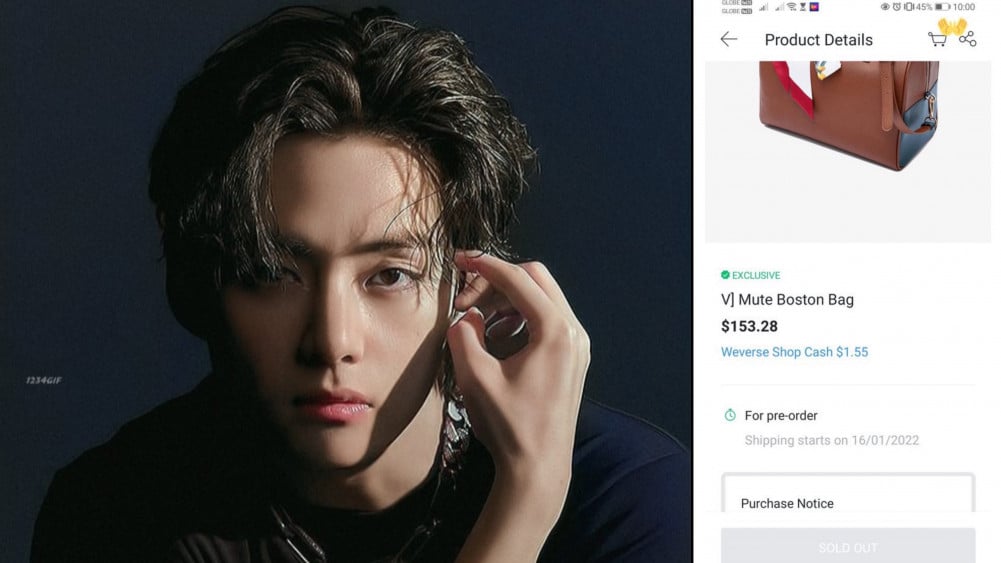 Everyone was tuning in to Taehyung's self-designed merch collection release; after the artist presented his created items which are the Mute Boston Bag and a set of brooches, it became immediately the most in-demand, and everyone was getting ready for a race.
The Mute Boston Bag was immediately Out of stock in just a second after going on sale. It was sold out before the HYBE social media accounts could even post about it.
Fans described it as Bloodbath, and even celebrities who were waiting for the release expressed their sadness for not getting their bag.
'Sold Out' and many other keywords trended on Twitter after the release and after the brooches set was sold out too in minutes.
Fans asked the company to restock V's merch due to high demand.
V's Mute bag and brooches were sold-out completely in Japan before even the merch release.
As he's known to be a sold-out king, his ability to sell out everything within the shortest time still shocking everyone proving his mighty brand power.