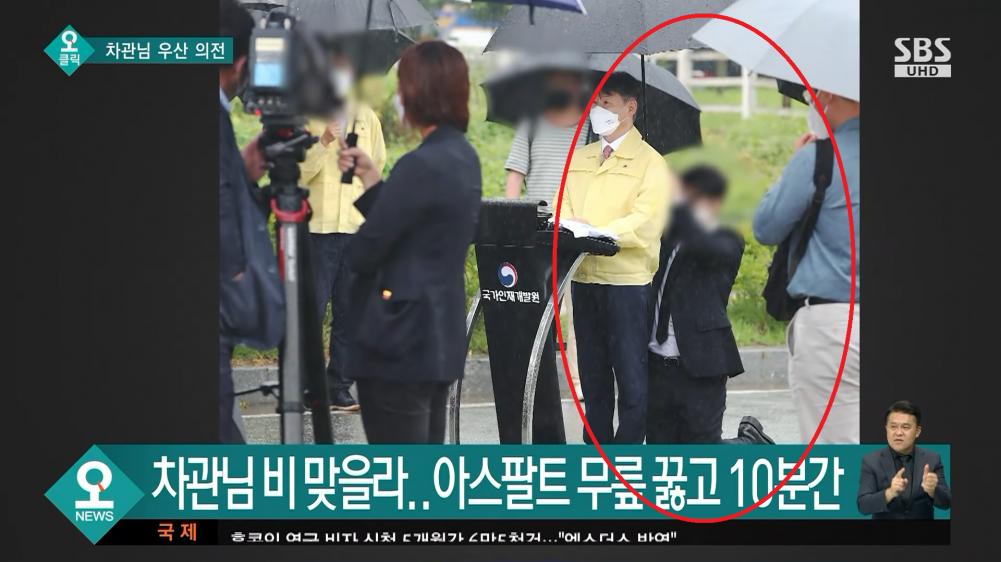 The Ministry of Justice is under fire as one employee was seen kneeling behind the vice-minister holding up an umbrella for ten minutes.
Vice-minister Kang Sung Kook gave a briefing on the support for the initial settlement of Afghanistan's special contributors. The briefing took place outdoors at the National Human Resources Development Institute in Jincheon, North Chungcheong Province, on the morning of August 27.
During this time, there was quite a lot of rain, and the photos of the employee kneeling behind the vice-minister have gained much attention. The employee was seen holding up an umbrella for the vice-minister while kneeling on the wet asphalt floor for 10 minutes.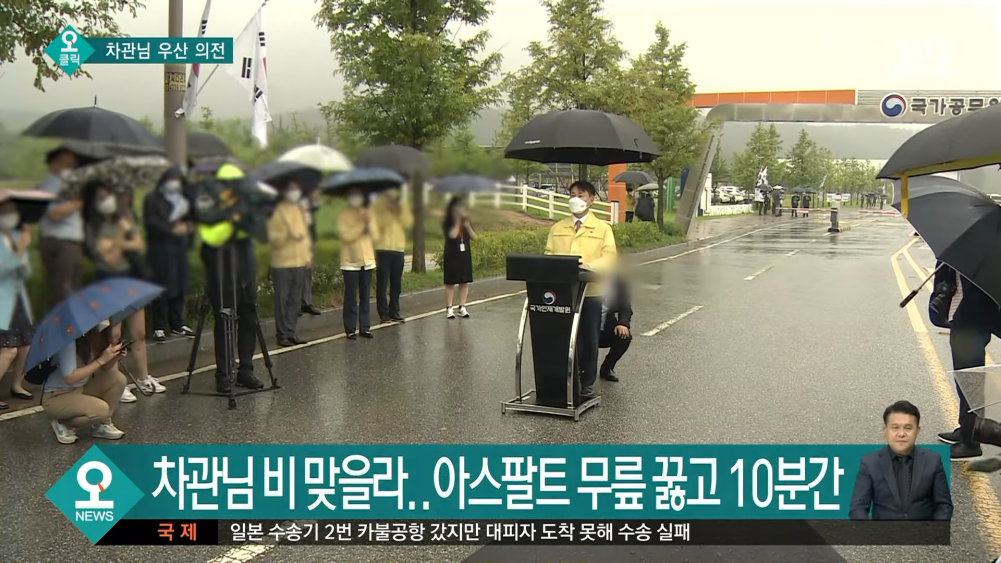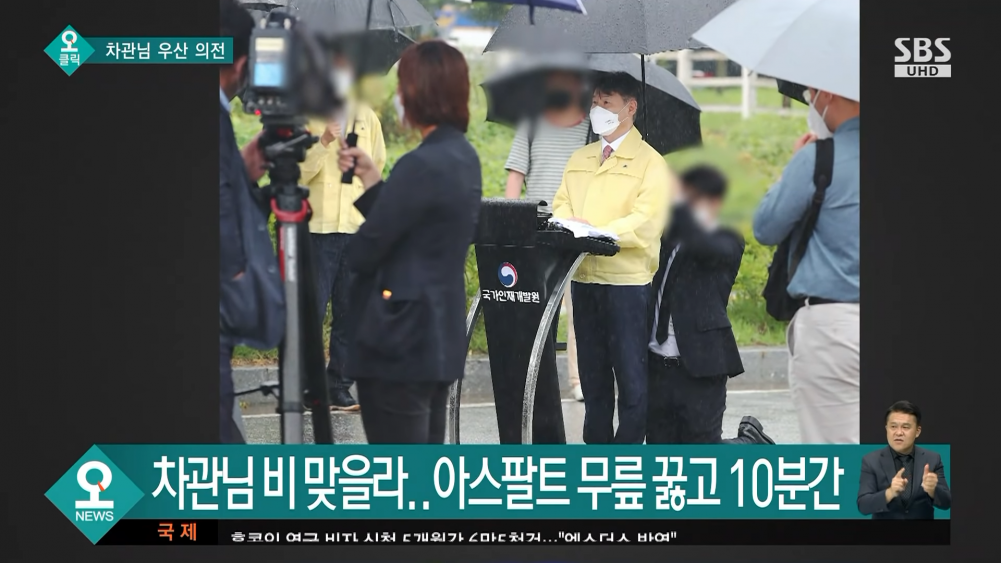 After seeing this video, netizens criticized the vice-minister and the Ministry of Justice, saying, "Is the vice-minister the emperor or something?" "He can't hold his own umbrella?" "I hope the employee's parents didn't watch this," and "Why can't the employee stand next to him or something?"

As the controversy heightened, a spokesman of the Ministry of Justice stated, "I think this occurred because we were trying to avoid having the aid appear on camera. We did not command the employee to kneel."
However, netizens further criticized saying, "Doesn't matter if the employee voluntarily kneeled, someone should have told him to stand if they saw him," "This is not the time of the Chosun era or something," "This is what makes the youth angry," and "Isn't it logical that someone tells him to get up as soon as they saw him kneel? or couldn't the vice-minister hold his own umbrella?"