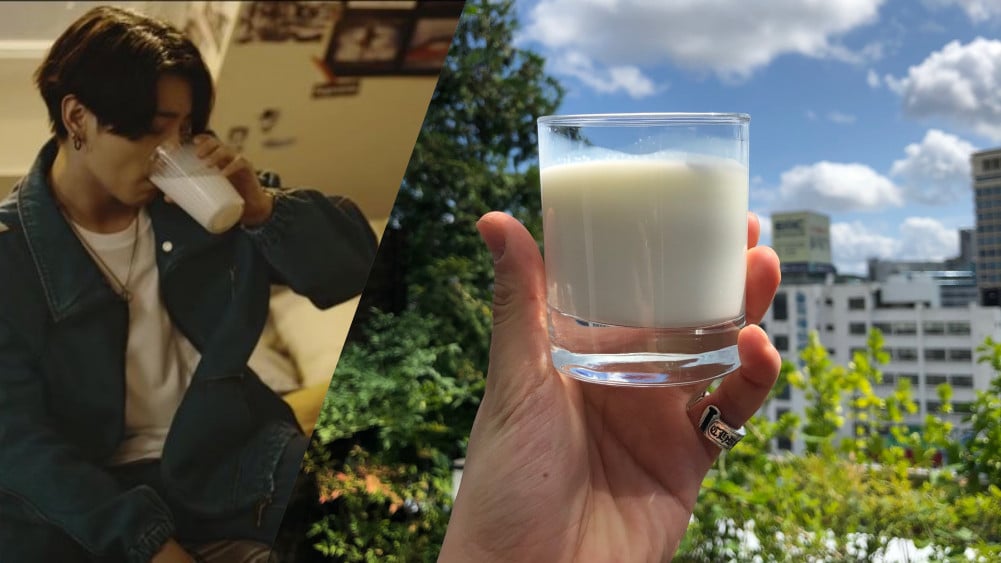 BTS Jungkook is a well-known milk lover. After his Dynamite Intro scene of drinking milk, Jungkook went viral attracting various milk brands. The scene was posted by American company 'Lifeway Foods', which became a huge topic. The official account of 'gotmilk', an American advertising campaign encouraging the consumption of milk, tweeted about Jungkook many times, due to his dynamite intro and his twitter post with a glass of milk, and the posts have drawn much attention.
The most surprising of all is how Milk got a little spike up in US Economy according to Trading Economics after Jungkook's recent milk tweet, with an increase of 1.62% on that day, after a yearly retrogression equal to (-4.09%). Milk also became the Top #1 related topic to Jungkook's name causing a breakout.

LesProLaitiers, a very big brand of dairy products in France reposted Jungkook's recent Milk Tweet and said: "So we've been trying since 2 years and they get 2 million likes on a picture of a glass of milk ? Very well", proving that the Jungkook Effect is massive that even famous milk brands are acknowledging his influence.
Earlier, BTS Jungkook recently appeared on Indomilk, Indonesia's famous milk brand, causing a sell-out phenomenon, giving the impression of the overwhelming influence of the 'Jungkook Effect'.
The Jungkook effect is something all of its own - anything Jungkook wears, drinks, reads, or even mentions something he likes, it sells out almost immediately, showing unrivaled brand impact.