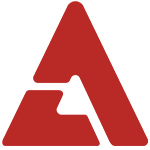 Indie artist Jo Jung Chi revealed how he and fellow singer Jung In began dating during his appearance on MBC's 'Radio Star'.

"I took some beer to her place," he began, re-telling the story behind their first kiss. "We were seeing each other often at the time."

"It wasn't like I went there planning to do anything," he explained. "We were drinking, listening to music, and the atmosphere just led to a kiss. Jung In was talking, but I was just staring at her lips. I did it quickly when she wasn't moving and surprised her."

He revealed that he went back home later and pondered for a few days to himself about where this would lead. "We liked each other, but wondered if we'd be able to continue. I thought she might be a little too short for me," he said, causing chuckles on set.

However, the next time they met, he stopped pondering when he saw her appear. "She doesn't normally put make-up on, but the next time we met, she had done her make-up. She looked pretty and I was touched at the gesture that she wanted to do that for me," revealing the behind-story to their relationship.