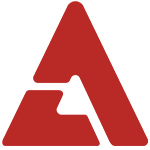 K-indie songbird Neon Bunny (real name: Im Yoo-jin) made a splash last year with her debut Seoulight, winning over both critics and some curious K-Pop fans, and deservingly picking up the gong for Best Pop Album at the Korean Music Awards in February. Like a gentler and more delicately-feminine take on French band Phoenix, the album walked a fine line between breezy indie-rock and charming synthpop. For her official follow-up, a 4-track EP titled 'Happy Ending', Yu-jin has done away with most of the rock elements and returned with a much more aggressive, almost entirely electronic set of songs.

The closest thing to Seoulight on 'Happy Ending' is opening track "Bubbles", which features slight influences of funk and disco underneath a roof of soothing poptronica. It's a little retro, but never feels dated--a quality that's very much present throughout the whole album.

The following tracks, "Plastic Heart" and "Prince", see Yoo-jin embracing new-wave while also edging into Justice territory with dark and unpredictable bass-heavy beats. "Prince" stands out more thanks to its sing-a-long hook ("Ohh-oh, ohh-oh") and foot-tapping bassline, giving it some commercial appeal while still remaining wildly unexpected.


Neon Bunny "Prince"

Yoo-jin's airy and occasionally thin voice is surprisingly effective outside of Seoulight's safer confines. She plays it sweet on "Bubbles", and sounds coolly detached on "Plastic Heart". Even on closing track, "First Love", a booming slice of energetic '80s electropop, Yoo-jin's vocal is never overshadowed by the bold production behind it.


Neon Bunny "First Love"

On Happy Ending, Neon Bunny proves that she's no one-trick-rabbit (sorry, couldn't help myself). Without shaking off the synthesized sound that made Seoulight successful, she's taken her music into an exciting new place and hopped past any chance of suffering a sophomore slump.

As it stands, Neon Bunny isn't much more than a little-known K-indie songstress, but Happy Ending is strong enough to warrant the kind of Pop Justice love that's usually reserved for too-cool europop acts like Robyn and Niki & the Dove.

As far as Im Yoo-jin's future is concerned, there's only one thing to say: watch this space.



You can check out more music over at the author's website www.theprophetblog.net, catch him on Facebook, or follow him on Twitter at @TheProphetBlog.