General
Will Choi Hee Jin expose the personal lives of 10 male celebrities?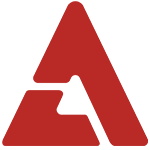 Back in 2010, songwriter Choi Hee Jin had stirred up quite a bit of controversy when she attacked singer Eru and his father Tae Jin Ah. She claimed that she had been forced to abort Eru's child, among various other claims, which she later admitted she lied about. The controversial writer fought with netizens, claimed that Tablo "did something shady", and even went on to upload photos exposing her breasts. She was sentenced to 2 years in prison for the lies she spread about Eru and Tae Jin Ah.

Well you would think that would end things, but she's back again! She's made a game for herself called 'Exclusive X-File'. She posed for the cover page of the game, which includes captions of various topics to be revealed, one of which says, "Inside: The promiscuous sex life of the popular female idol P!!".

In addition, as she ended her prison term last year, she said that she would reveal the personal lives of 10 male celebrities that she dated, so the public has been left wondering if she'll be doing so through this game she has created.

The problematic game is supposed to be released this weekend. Meanwhile, she has released a teaser-like video narrating about how she's tried to get back to a normal life by pursuing other fields and about the pain she received while dating men, which you can check out below.



Source: Herald Economy
Get the best of AKP in your inbox
DON'T MISS
Comments
There are 0 comments
Login With...