Music Releases
General
Park Jung Min discusses his new album + vows to greet his fans with a scandal next year?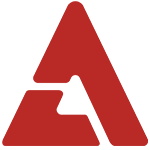 Park Jung Min recently revealed that he has never been in a relationship since his debut.

The singer debuted as a member of SS501, and this year is his 8th year since debut. He stated, "My only relationship was when I dated my first love for three years before debut. For eight years after that, I had instances where I thought, 'Is this love?', but didn't connect it to a relationship. I'm shy, so I'm not very good at dating."

He continued, "I want to be in a lot of relationships, but I don't want to have to search for one. I want it to be with a woman who can make the shy me become a more forward person. I like feminine women."

When asked about his recent relationship rumors with a designer, he joked, "I was really surprised. Recently, I've  just spent time with my dog." He then joked, "Since this year's almost over, I'll greet my fans with a real relationship scandal next year."

He also talked about his new album, which he produced himself, commenting "So far, my image was not of an artist but of an entertainer. But this time, I tried to emphasize my voice as much as I could. I learned mixing and mastering through this album, so I focused on the music as if I was a student. It really feels like my music."

Stay tuned for the release of his new song, "Beautiful", later today!



Tip: TripleS
Tags
Get the best of AKP in your inbox
DON'T MISS
Comments
There are 0 comments
Login With...