Social Media
'Elevator Guy' Noh Hong Chul from "Gangnam Style" MV receives casting offer from overseas?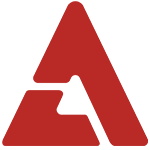 It looks like comedian Noh Hong Chul is also benefiting from the 'PSY effect'.

While PSY is realizing an increase in popularity as "Gangnam Style" continues to take the world by storm, the overseas media outlets are also showing interest in comedian Noh Hong Chul who performed a hilarious dance in the MV.

According to NoCutNews on September 13th, a Noh Hong Chul representative remarked, "Due to the fame of "Gangnam Style", we have received a casting request from overseas. However, due to issues such as communication, we decided to respectfully turn down the offer."

Noh Hong Chul performed his signature dance in the "Gangnam Style" MV, and though his segment is only 7 seconds long in the clip, he left a strong impression and he has fans who are now referring to him as the 'Elevator Guy'.

There is even a clip on YouTube where Noh Hong Chul's dance is repeated over and over for 10 hours, and the clip which was uploaded on the 3rd now has over 216,000 views.

Many fans are waiting for PSY and Noh Hong Chul to put on a collaboration stage. The two have previously worked together on a song called "Please Shake" on MBC's 'Infinity Challenge' this past July.

However, in regards to the collaboration, Noh Hong Chul's representatives stated, "Because the "Gangnam Style" MV appearance was an impromptu decision, there are no plans for [a collaboration] as of now."



Source & Image: ChosunIlbo via Nate
Get the best of AKP in your inbox
DON'T MISS
Comments
There are 0 comments
Login With...