Concerts / Events
Why did the Sweet Sorrow members dress up in army uniforms?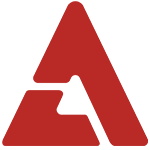 Male vocal quintet Sweet Sorrow recently hosted a radio show in army uniforms. A MBC radio program called "Jung Oh's Hope Song, it's Sweet Sorrow" had the boys dress in actual uniforms for the 'army discussion' corner. Reportedly, even the PD donned his fatigues to show his support for the program. All four members served in different divisions. Ho Jin was in the army military police, while Jin Hwan was in the air force. Young Woo was part of the KATUSA, and Woo Jin was a public service personnel. Thanks to their diverse experiences, the boys could talk for an entire show about their memories. This corner was focuses on drawing stories from men about their military service experience, a mandatory two-year stint for all Korean male citizens. Currently, Sweet Sorrow is working on their third album, which will be released at the end of this month. Source: Kuki News via Nate
Tags
Get the best of AKP in your inbox
DON'T MISS
Comments
There are 0 comments
Login With...