Movies
'Second Connie Talbot' discovered on "Korea's Got Talent"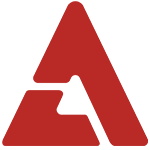 On June 18th, a 10 year old girl named Kim Tae Hyun captivated the audience of tvN's "Korea's Got Talent" with her cover of "Tomorrow" from the movie OST of "Annie". Viewers were reminded of the surprising vocal talent of "Britain's Got Talent" contestant Connie Talbot and couldn't help but smile as they watched her blush with every question asked by the judges. Kim Tae Hyun earned a roaring round of applause from the audience and praise from even the harshest of critics, Kolleen Park, and the judges. Song Yun Ah said, "You did so well. You made me so happy." Jang Jin added, "I think you're going to be working with Kolleen Park soon." Viewers commented, "It's like an adorable angel has descended upon us", "I got goose bumps the minute she began singing", and "Our country, too, has a child prodigy as well now." Source + Photos: Star News via Nate
Get the best of AKP in your inbox
DON'T MISS
Comments
There are 0 comments
Login With...